The option to have Invisalign, instead of the other common traditional methods such as fixed metal braces, has been a game changer. However, not everyone is eligible to experience amazing results with Invisalign. Some conditions are too severe to work well with Invisalign. Your orthodontist will advise you.
Invisalign near me – Dentist that offer Invisalign near me
If you are like a lot of people who require orthodontic treatment but prefer to have Invisalign, you might have searched words like: "Invisalign near Miami FL", "custom treatment plan"," avoiding traditional metal braces", "improving your smile with Invisalign clear aligners", "treatment times", "dentist that offer Invisalign near me"," Invisalign dentist near me", "get Invisalign near me", "Invisalign orthodontist near me", "Invisalign doctors near me", "Invisalign providers near me", and more.
There are some things to learn about Invisalign like how to use the aligner trays, maintain good oral health, orthodontic treatment including Invisalign treatment, and how to maintain your beautiful smile. However, it is still necessary for you to pay attention to your specific treatment plan as recommended by your orthodontist. Some clinics offer payment plans and other methods to help you ensure that you can afford your treatment for Invisalign near me.
You might have come across some information such as how Invisalign functions in your orthodontic treatment by moving your teeth, and is preferred to traditional braces when possible to correct misaligned teeth and straighten your teeth to improve your smile.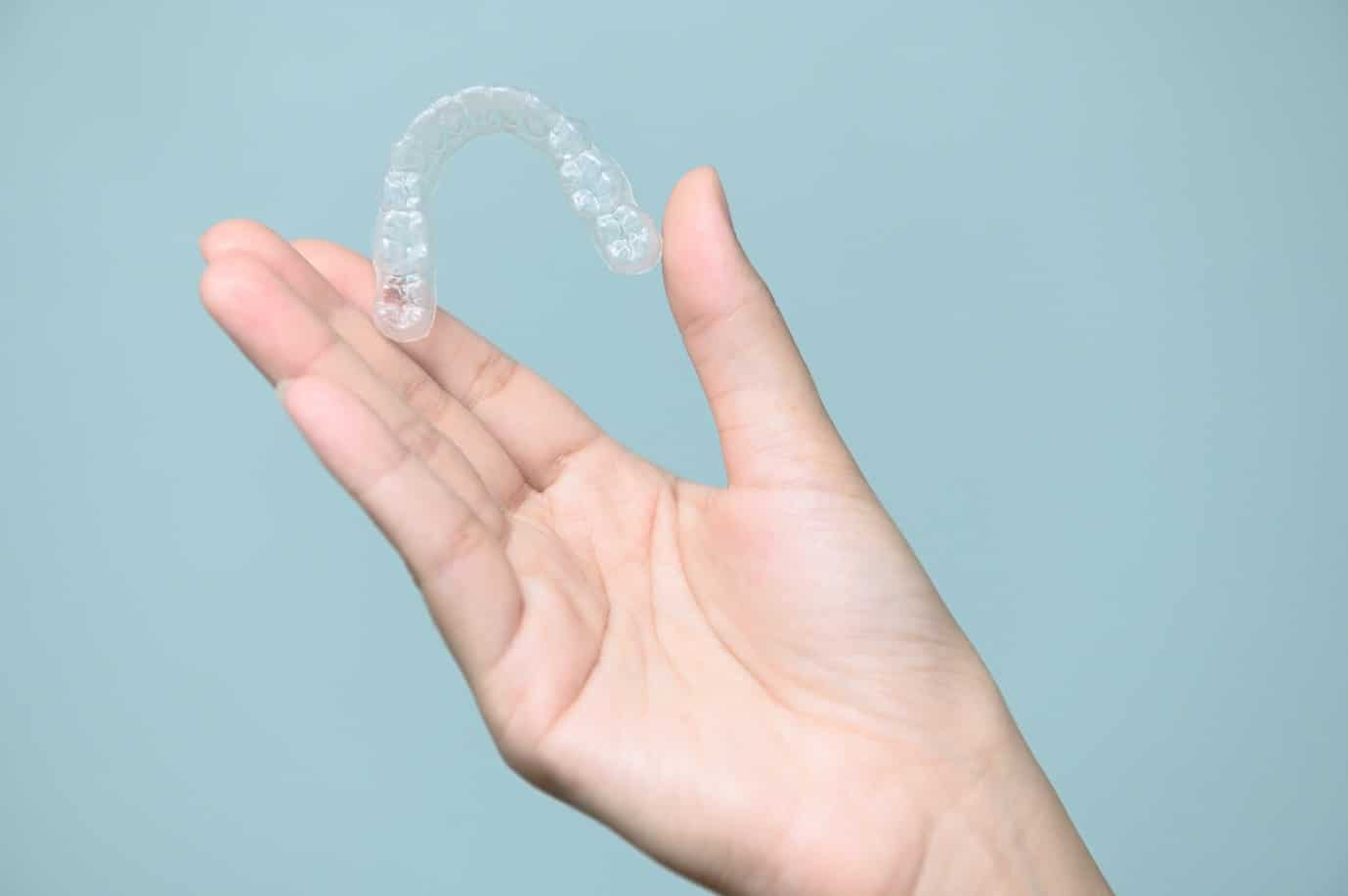 Conventional orthodontic methods have been associated with a general compromise in facial esthetics, raising a major concern among patients seeking orthodontic treatment (Papadimitriou, A et al.,2018). Additionally, you likely also know that you would have to wear a set of aligners for about 22 hours a day.
This article will answer some more questions that you may have not come across, and maybe more specific to your needs. However, it is important to consult your orthodontist for specific tailored options for you.
Did you have a bad result with Invisalign? Get Invisalign near me
If you have had a bad result with previous orthodontic treatment, such as traditional metal braces or any other form of treatment, you might be curious to find out if other people have had negative results with Invisalign. The main thing to note is that even if you have had a negative result previously, you are still able to have subsequent orthodontic treatment. This is because the orthodontist will thoroughly examine your mouth and prescribe the appropriate treatment and ensure that your mouth and oral health are conducive to having treatment.
Again, if you have any questions, it is always best to speak to your orthodontist who can give you specifically tailored answers that are accurate for you. It is wise to avoid online reviews about what other people might have experienced negatively, as you don't want that to affect your judgement and their cases might not be relevant for you.
However, if you have trusted people that you can speak to who might have had previous issues with Invisalign, they might be able to offer you some constructive words of wisdom and advice. As previously mentioned, always speak to your orthodontist who can provide you the most accurate information specific to your situation.
Who offers the best Invisalign treatment? Invisalign providers near me
When it comes to asking about who offers the best Invisalign treatment, there are a few things that are important for you to bear in mind. First and foremost, you need to do your research thoroughly before deciding on an orthodontist. It is crucial that you trust your orthodontist and that you know that your orthodontist has your best interest at heart.
Also, being able to discuss your concerns with your orthodontist will provide your orthodontist with insights into what will be best for your needs. It is important to pick an orthodontist who puts the patient's needs first, rather than one who manages their patients with a cookie cutter approach. This is because everyone's mouth and oral health needs can be different.
Additionally, you want an orthodontist who is well-educated and up-to-date with the current evidence-based practice methods, and has updated resources and equipment. Technology advances regularly and so does science, so it is necessary for your orthodontist to keep up to date with the current best practices.
Also, speak to good and trusted friends and family about some of their experiences with any orthodontists you might be considering to get a wide range of opinions about the specific orthodontist.
However, as mentioned previously it is important to be wise with whom you listen to. One way to ensure that you are getting accurate information about any orthodontist is to visit the orthodontist's clinic for yourself. Some orthodontic clinics offer a free no-obligation consultation and this can be a good opportunity to help you with your decision.
Are invisible braces working well? Invisalign doctors near me
If you are concerned that your invisible braces may not be working well after you have had them on or if you're concerned about how to tell if your invisible braces (or Invisalign) are working or not, you need not be concerned because this is one of the aspects that your orthodontist should discuss with you prior to starting treatment.
Additionally, during treatment, you will likely have to visit the orthodontist multiple times to change your trays as your Invisalign treatment progresses. During your appointment, your orthodontist may examine your mouth to make sure that things are progressing well. They should discuss any concerns they have with you if things are not progressing as they should. If your orthodontist does not do this, you should always speak with them about your concerns.
Does Invisalign work? Invisalign orthodontist near me
Since its development in 1997, Invisalign technology has been established worldwide as an esthetic alternative to fixed appliances (Papadimitriou, A et al.,2018).
In general, Invisalign does work. Proponents of Invisalign are convinced by successful Invisalign cases, as indicated by research (Papadimitriou, A et al.,2018).
However, it also takes time like any other orthodontic treatment. One major key is to make sure that you follow your orthodontist guidelines in terms of maintaining your oral hygiene and ensuring good oral health.
Your orthodontist might recommend that you wear your aligners for up to 22 hours a day as this is crucial to your treatment working properly. The trays are there specifically to move your teeth into the optimal position to improve your alignment and your smile. If you follow your orthodontist's recommendations appropriately, you should find that your Invisalign treatment will be effective. However, if for any reason your treatment is concerning, or you have any unusual discomfort, speak to your orthodontist as soon as possible.
Reference:
Papadimitriou, A., Mousoulea, S., Gkantidis, N., & Kloukos, D. (2018). Clinical effectiveness of Invisalign® orthodontic treatment: a systematic review. Progress in orthodontics, 19(1), 37. https://doi.org/10.1186/s40510-018-0235-z
Contact us:
IVANOV Orthodontic Experts, 12866 Biscayne Blvd, North Miami, FL 33181
https://www.google.com/maps?cid=154326063970645489
Call us at (786) 540-1919 to schedule a free orthodontic exam.
Learn More about 15 Unexpected Ways Braces North Miami Beach Can Make Your Life Better at
Unexpected Ways Braces North Miami Beach Can Make Your Life Better