Invisalign is a system that was developed about 20 years ago to provide an alternative to traditional braces systems.  Invisalign continues to innovate and it can treat more issues now than ever before, and it can be used for more ages of patients than ever as well.
Invisalign cost near me – Invisalign braces cost near me
When it comes time to get braces, you have a few options that you can choose from. You can choose to go with traditional braces like metal braces, or you can choose to use the clear aligners more commonly known by their brand name Invisalign. One factor you may be considering to help you decide which option to choose is the cost of braces and the Invisalign cost near me Miami FL.
The good news is if you choose the Invisalign treatment option, it will cost about the same as ceramic braces, about $4,000 to $8,000. And, an increasing number of insurance plans offer coverage for Invisalign. Plus, most orthodontists will offer many payment options including FSA accounts, payment plans, cash discounts, prepayment options, and other ways to help you afford your orthodontic treatment.
We'll learn more about Invisalign and ways to pay for your orthodontic treatment in just a moment, but first let's take a look at what some of the experts of orthodontic medicine have to say about Invisalign cost near me.
A lot of changes have occurred in orthodontic care in the last few decades partly spurred by an increase in the number of people who want aesthetically pleasing types of treatment (Papadimitriou A et al., 2018).
Patients want to be involved in their treatment plans to improve their oral health (Papadimitriou A et al., 2018).
This also means that more and more patients are looking towards the invisible clear aligners treatment system because of its distinct advantages in terms of aesthetics when compared to traditional braces (Papadimitriou A et al., 2018).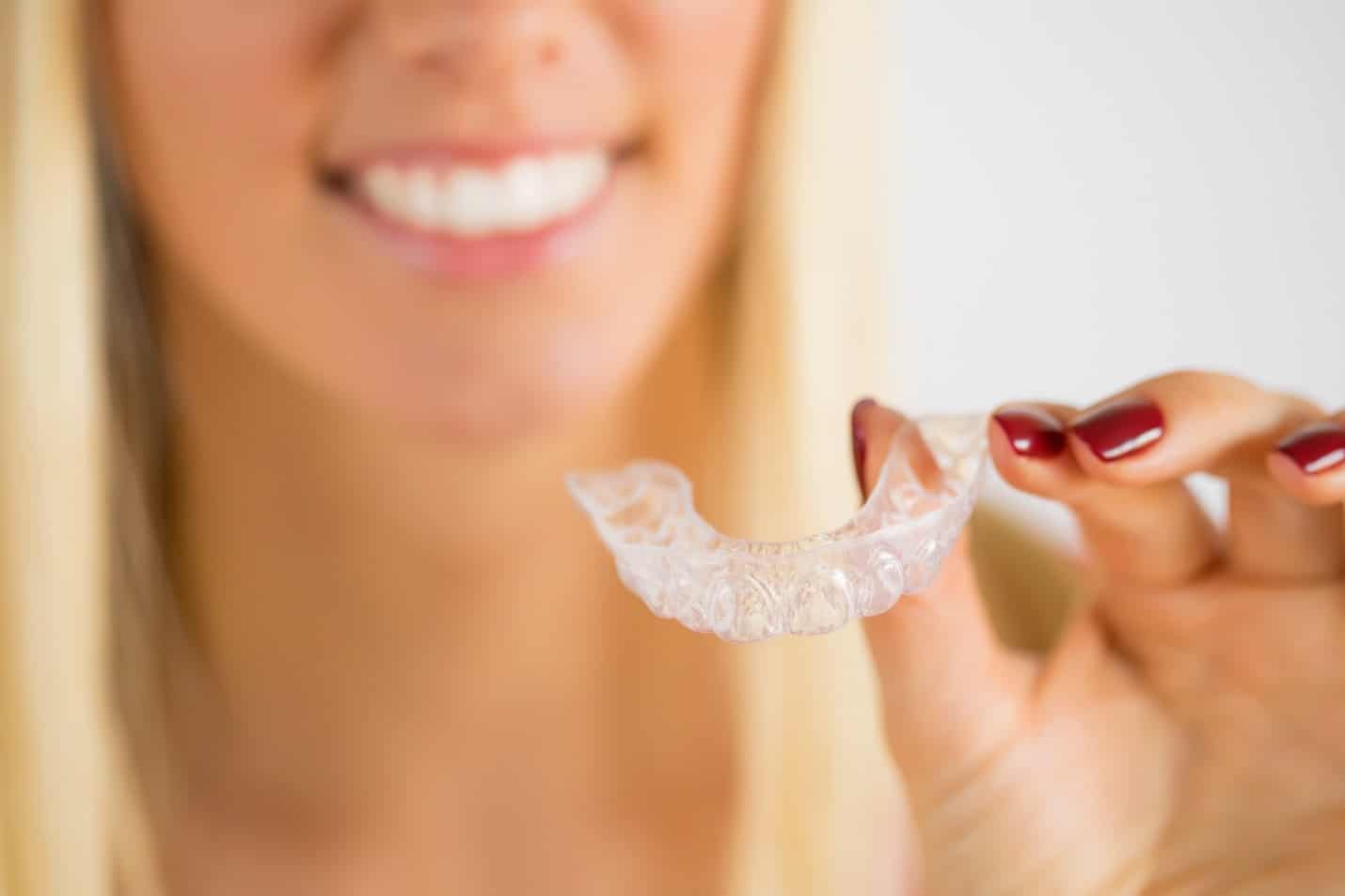 How much does Invisalign cost? Invisalign cost near me
As we mentioned above, Invisalign costs about the same as ceramic braces, about $4,000 to $8,000. Your unique treatment plan will be developed by your orthodontist based on what kind of tooth movement needs to take place, your age, how long your treatment will take, and your budget.
Many Invisalign patients are adults because of their significant aesthetic qualities. For the longest time, it was hard to find dental insurance plans that cover the cost of Invisalign, but because of the number of adult patients, more and more dental insurance plans offer orthodontic treatment coverage.
Your orthodontist can talk to you about ways to afford your treatment. Many of them will offer a combination of accepting your dental plan, taking payments, and other options because their goal is improving your smile. They're more than happy to work with you to help you afford your treatment.
What is Invisalign? How expensive is it?
Invisalign is a type of orthodontic treatment that was developed a little over 20 years ago. It revolutionized orthodontic treatment and made it possible for people to be able to set aside any qualms they have about the appearance of braces on their teeth because it uses completely clear plastic aligners. These aligners are crafted using the proprietary Invisalign software ClinCheck that not only scans your teeth but helps your orthodontist develop the treatment plan.
Every few weeks you will get a new set of aligners to help your treatment progress forward. Because the aligners are able to apply pressure to the teeth the same way that braces do, these appointments replace the braces tightening appointments you would have with traditional braces.
If you need some additional force applied to specific teeth, your orthodontist will use the SmartForce attachments which are small blocks affixed to key teeth to help them move differently than the surrounding teeth. This is particularly important for crooked teeth or overbites.
Invisalign clear aligners can treat mild to moderate orthodontic issues in teens, tweens, and adults, and now with the Invisalign for little smiles, even young children between 6-10 years of age can benefit from Invisalign.
The Invisalign aligners are completely removable which makes it convenient for eating, brushing and flossing your teeth, and getting your teeth professionally cleaned at your dentist office.
At the end of your treatment time, you will likely receive a final set that will serve as your retainers. They are designed to help keep your teeth in place now that you have a nice straight smile.
Is the cost of Invisalign more than traditional braces? How much does Invisalign cost near me?
The answer to this question is yes and no. It is more expensive than traditional metal braces; however, it is the same price as ceramic braces, and significantly less expensive than lingual braces which can cost as much as $12,000.
You may find that your dental insurance plan covers Invisalign the same way it covers traditional braces. You can find out for sure by contacting either your benefits provider or your dental plan company to see what kind of coverage you have. You may also be able to get an insurance review done at your orthodontist's free consultation during what you can learn more about the process.
Whatever your insurance doesn't cover, you are likely to be able to make a monthly payment each month during your treatment time so you can afford your treatment.
Are Invisalign braces good? Invisalign near me cost
Yes! Invisalign braces are very good. They are as effective as braces at moving your teeth into proper alignment and closing any gaps that may be between your teeth. They can also straighten crooked teeth which helps your overall oral health improve as well.
Invisalign has a significant advantage over braces and that is that they are completely clear. This is a significant self-esteem benefit for adults and teens in particular who may be more self-conscious about wearing metal braces. Because they are completely clear, once you get used to wearing them which takes just a few hours, no one will know that you are getting any orthodontic treatment done.
Reference:
Papadimitriou, A., Mousoulea, S., Gkantidis, N., & Kloukos, D. (2018). Clinical effectiveness of Invisalign® orthodontic treatment: a systematic review. Progress in orthodontics, 19(1), 37. https://doi.org/10.1186/s40510-018-0235-z
Contact us:
IVANOV Orthodontic Experts, 12866 Biscayne Blvd, North Miami, FL 33181
https://www.google.com/maps?cid=154326063970645489
Call us at (786) 540-1919 to schedule a free orthodontic exam.
Learn More about Top 10 Best invisalign providers near me in Miami at