Orthodontist Open on Saturday Near Me – Dental Clinic in North Miami Beach
Orthodontist open on Saturday near me
A problem that many professionals struggle with is finding a Saturday orthodontist near me or an orthodontist open on Saturday near me. Many people need to get dental care and orthodontic treatment but getting that orthodontic care can be incredibly difficult when you need a weekend orthodontist and are simply not able to find one or you have an emergency and you need an orthodontist open Saturday but one is not conveniently located. However, although it can be difficult to find an orthodontist with Saturday hours or an orthodontist with Saturday appointments, it is not impossible as there definitely are some clinics available to assist you.  So what are some of the ways to find an orthodontist with Saturday hours and what are some of the benefits of getting orthodontic treatment on the weekend?
Orthodontist near me open Saturday
Many individuals have a problem with finding a good orthodontic office that can do dental work on Saturday. The fact of the matter is that many individuals work regular nine-to-five hours Monday through Friday and as soon as they are off of work many orthodontic clinics are closed. This could be a huge hassle to getting proper treatment as it prohibits you from being able to get your dental work done or receive orthodontic treatment unless you are willing to take time out of work.
That means not only would you be out the money for the visit itself but you would also be out the money that you did not make by being at work. This can lead to an unfortunate double punch to your paycheck. Helping protect you against these types of double losses is a primary reason why Ivanov Orthodontic Experts is an orthodontist near me open Saturday.
That's why finding an orthodontist open on Saturday near me is a great way of helping protect your financial solvency as well as giving you the freedom to get the treatment in the time frame that works best for you. No longer do you have to decide if you're going to make that extra money at work or get your dental appointment in – now you can simply do both with a Saturday appointment.
Saturday orthodontist near me
One important aspect to make sure you look for when you are looking at getting that appointment on Saturday is that the orthodontic office is actually near you. Many individuals forget that time is money and the amount of time that you spend driving to an orthodontic appointment can significantly add up, especially if your treatment requires regular service like tightening braces or replacing retainers. These regular orthodontic appointments can seriously add up and the fact of the matter is that it will be far easier for you to make appointments, get to them on time, and not lose out or miss appointments if your orthodontic clinic is close by to where you live. This has a variety of benefits even if you are not the individual getting treatment. If you are taking a kid to an orthodontic clinic, having one that nearby helps not only free up your time but also theirs and can help provide some security in case of any issues arising midweek or on the weekend.
A nearby clinic also has the benefit of helping reduce any wear and tear on your vehicle and keeping you from spending a lot on gas while you drive or languish in the Miami traffic. So how can you find such a place? One way is to look for online reviews that are at least 4 stars and check out those orthodontic clinics. Another is to look at before and after photos on the orthodontist's website so you can get a clearer idea of what kinds of things modern orthodontia can do. The place does not have a website? This might be one to steer clear of – what else about their practice isn't modern?
Orthodontist Saturday appointments
A Saturday appointment is an important aspect to look for because although some orthodontic offices claim they're an orthodontist open on Saturday, many of them simply have reduced hours and are only available for things like emergency treatments and not regular orthodontic appointments. However, regular orthodontic appointments are an essential part of maintaining your good oral health and maintaining your treatment plan and so it is crucially important that you are able to get into your orthodontic office at times that work best for you without interfering with your life and school.
With this in mind, making sure that you can actually find an orthodontic office like Ivanov Orthodontic Experts or others that are an orthodontist Saturday appointments place and offer full services on weekends can be a great way of making sure that you're able to get your orthodontic care and not just a courtesy glance. This can help you significantly and free up your time for other things as well as protecting your grade point average or your work time.
Saturday appointments should always be easy to book and being able to find an orthodontic office that not only has Saturday appointments but is conveniently located is a fantastic way of helping ensure that you will be able to regularly receive the orthodontic treatment you need.
Orthodontist Saturday payment plans
Another important thing to factor in when considering a Saturday orthodontic office is of course to make sure that you can actually afford it.  Many reputable orthodontic offices like Ivanov Orthodontic Experts and others offer payment plans which allow you to be able to basically take out a small loan from your orthodontic office that you can then pay back at smaller intervals over time with only a marginal interest rate, if any. This can help make sure that not only can you get the treatment that you need in the time frame that you need but it can also help protect your financial solvency by allowing you to pay it out slowly over time without having to worry about your financial stability. Protecting your finances is another important part of your health as being able to afford your treatment is an essential part.
An orthodontist with Saturday hours dental insurance
The last thing to be mindful of is to make sure that your best orthodontist near me with Saturday hours takes your dental insurance. Not every orthodontic office will take every form of dental insurance and the last thing you want is to end up getting stuck with an appointment that you thought would be covered but was not.  It can be essential to get a free consultation about what forms of payment are accepted and discuss your potential treatment needs and options from a reputable orthodontic office like Ivanov Orthodontics or others. Ivanov Orthodontics and many other orthodontic offices provide a wide variety of ways of paying for their services from payment plans to accepting a myriad of different dental insurance types. So regardless of what insurance you have you will be able to quickly find out whether it will be accepted or not, how much you might have to pay, what your treatment needs are, and what your options will be.
FAQs
How to remove dental cement from your teeth?
There are usually a couple of methods for removing dental cement although by far the most popular is to use an ultrasonic instrument which helps to break it up in tandem with a scraper to help remove any of the pieces.  This is similar to how dentists get rid of scale or tartar affixed to the teeth. However, no individual should attempt to do it themselves at home. Removing dental cement is an important orthodontist Saturday procedure that requires you to have the involvement of your dentist and orthodontist and make a visit to their office. If you happen to find that the cement is bothering you, please feel free to contact a reputable orthodontic office like Ivanov Orthodontics to discuss getting the cement removed or fixed.
What are the teeth straightening options for adults?
There are many teeth straightening options for adults that range from traditional metal braces all the way to advanced retainers like Invisalign and even including oral surgery. Your particular needs will depend on your current condition, what you are hoping to achieve, whether this is for aesthetic or medical reasons, and a whole host of other factors.  The single best way to find out what your best options will be, which ones will be most affordable, and which ones will work fastest for you can be discussed by getting a free consultation with an orthodontic office like Ivanov Orthodontics or others. Free consultations can help give you all the information you need to make an informed choice and discover which options will be best for you.
What are the pros and cons of dental braces?
There definitely are some pros and cons of dental braces but for the most part, many individuals would say the pros far outweigh the cons. Some of the cons for dental braces can include things like discomfort, potential wires poking you, the weird feeling of having braces attached to your teeth, the cost involved in getting them installed, and the time needed for regular orthodontic visits. However, there are far more pros as the pros can include not only a more beautiful smile, but overall better dental health; protecting your teeth from irregular wear which can help decrease the chance of cavities, gum disease, and a whole host of other orthodontic problems from the mundane to the serious; and can help improve your self-esteem as well as your health.
What should one know before getting braces?
Things that are good to know before getting braces can include things like what do you hope to get from utilizing braces? Is it just to improve your smile or are you hoping to stave off more serious orthodontic complications like gum disease or tooth extraction? If a history of bad teeth runs in your family then you may see getting braces as preventative medicine whereas if you are just self-conscious about your smile you may be looking towards treatment more for aesthetic reasons.
Knowing this can help direct your search to the kind of orthodontic office you might like to visit and can help guide your discussions with your orthodontic office. Another thing many individuals ask is how much are they able or willing to spend to get what they want? If you are facing a potentially serious orthodontic problem then it is definitely important to make sure that you are willing and able to afford your treatment and so having a free consultation with a reputable orthodontic office like Ivanov Orthodontics or others can be a great way of making sure that you are able to get the exact type of braces and treatment you need.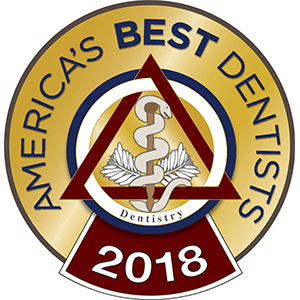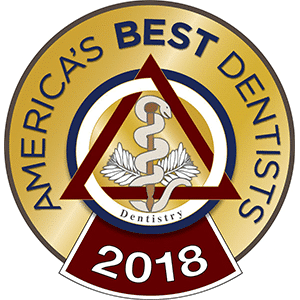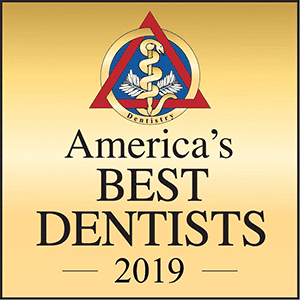 FIVE-STAR PATIENT TESTIMONIALS
Amazing experience! I've had my braces for 6 month now and I'm impressed of how much my teeth have changed. No pain at all. Dr. Ivanov is such a sweet person and very professional, he knows what he's doing and always cares for patients personal concerns. Highly recommended!
Tula Garcia
Dr. Ivanov was amazing. When I first got my braces I was scared it was going to last 4yrs for my teeth to look better but it only lasted 2yrs and the results are beyond amazing. I'm really happy with everything and would absolutely recommend him to anyone. Thank you so much.
Kimberly Martinez
Very good experience. The attention was great. The doctor is very punctual and they don't make you wait, which for my busy schedule is super important. Also, the time the doctor told me I had to wear the braces was the exact time I needed and I was very happy with the results. Definitely recommend him.
Laura Jimenez
Dr. Ivanov was amazing. He was very understanding and took the time to explain, every step of the process for my daughters braces. I am proud to say with great care her braces were finally removed and the end result is the beautiful smile she now has. Thank you
Christina Jenkins
Ivan and his staff made my experience a smooth and convenient process. I am absolutely delighted and satisfied with the progress and how far my teeth has come. Ivan and his staff works effortlessly to ensure that my teeth are perfected beyond my expectations. If I had any other choice I would still choose Ivanov Orthodontic experts.
Joshua Xavier
My family and I are so happy with the results of Dr. Ivanov!!! So knowledgeable, kind and always available to answer questions. I am so happy we found him and his staff. I am looking forward to addressing my dental needs now that the family is on track!!! How many can say that about their dental experts. Way to go Dr. Ivanov!!!
James C. Murphy
He is awesome. You will start seeing changes quick in your smile. He shows passion in his work, he cares about you and your smiles. The office is very nice and great customer service. You will be in good hands if you choose to go with him.
Ketty Platon