Adult orthodontic insurance
Some individuals faced with the prospect of getting orthodontic work done do not know that there may be easily accessible and affordable help readily available. The truth of the matter is that there are a wide variety of organizations, companies, and business plans that offer orthodontic insurance. One of the things that keep so many people in the dark about this is simply by not looking at what is available.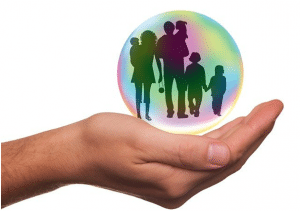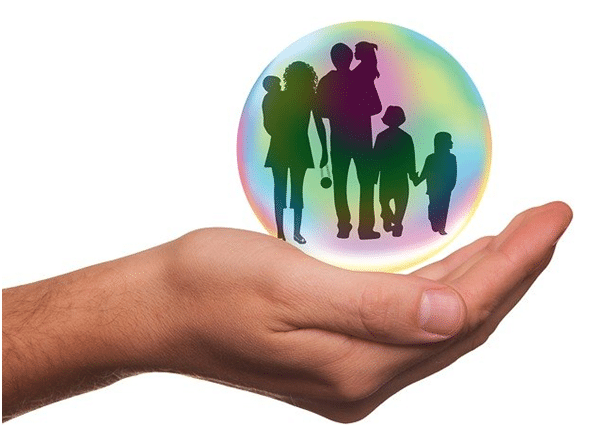 If you work for a large company then there are good chances that your benefits plan may already offer orthodontic insurance or the very least dental insurance covering braces. Some of these even allow individuals to add family members to their orthodontist insurance plan. However, a big reason why people simply don't know is they simply haven't taken a look at what all the benefits are that their company offers. If you're faced with needing orthodontic coverage, now is an excellent time to find out what your orthodontic insurance covers, whether your company offers orthodontic coverage and whether it covers both dental insurance that covers orthodontic care or is orthodontic insurance on its own.
Finding out about best dental insurance for braces or orthodontic insurance for adults is an important part of maintaining your oral health. However, you may not just have yourself in mind and you might be thinking about the best dental insurance for braces for your children or significant other. Regardless of the specifics, it's important to know what you have available, what can be done, and what your options are.
Dental Insurance That Covers Orthodontic
You will need to check out your dental insurance that covers orthodontic or dental plans from work and if it turns out you do not have coverage, you may need to buy some. It is essential to make sure that you get a plan that works right for you and your family. If you just want to cover yourself that will obviously be one thing to look for. If, however, you're planning on covering your adult children, your spouse, or any other adults in your life then you need to make sure that the insurance you buy will be affordable or available for them as well.
If you have insurance at work, many times these companies allow you to be able to supplement the insurance by paying a little bit more yourself to be able to get a discount on family members who are added in. So if you have a business that already offers dental insurance covering braces then this can be a great way of not spending too much money but gaining significant coverage for other members of your family.
Supplemental orthodontic insurance
Orthodontics is not necessarily the most common type of insurance for some companies so they might only offer dental care. A rookie mistake is to assume that dental care is the same thing as orthodontic care. It is not. Orthodontia coverage is for care like braces and other orthodontic appliances, where dental care covers things like cleaning, examinations, and other things that you can get from your dental office that are not related to orthodontic work.
If you see that you have dental insurance, that does not automatically mean that you'll be able to get braces for you or your children if you need them. Even if families are covered under your plan this is still a dental plan, not necessarily an orthodontist insurance plan. Talking with your human resources specialist can help you figure out if this plan covers everybody. In many cases, if it does not say that orthodontic insurance is covered then it is not and it will be something that you will have to purchase yourself. This need not be too worrisome though, because you do have several options.
One option is that your company may allow you to add it if you simply pay a little more. This might be the best option as many times companies will also offer a discounted price and so you end up only paying a part of the total insurance plan cost.
However, in some cases, you might be expected to pay for the insurance totally yourself because your company may not offer any assistance or breaks, or you may be self-employed but still need orthodontic insurance. Regardless of what the particulars of your situation are, it is essential to have orthodontic insurance, especially if you are going to be getting braces as having insurance, especially if you have a familial history of needing orthodontic work done, will be a huge cost saver for you in the long term. There are a whole variety of orthodontist insurance plans which range from $20 to $40 for individuals if it's just you, to $200 a month to cover an entire family.
Orthodontic insurance for a child
This of course leads us to the last thing that you should be looking for when it comes to your orthodontic insurance and that is to make sure that your whole family is covered. Family plans can mean different things for different companies or for different insurance groups. Some individuals might say that your first child is covered while you have to pay more to cover a second one. Others might have an age range on what qualifies as a child. While some insurance companies may allow you to keep your child on your dental or orthodontic insurance past age 18, others may only cover younger children.
When you are shopping around for good quality orthodontic insurance, it is not enough simply to look at the price. What's essential is to make sure that you know what you are getting for that price. If that price does not include things like braces or other orthodontic work that may be essential to you, then you need to seriously consider whether it is beneficial at $20 a month even if it is the cheapest one available.
Also making sure to cover your family and all the needs that may occur to your family is also an important part of making sure that you are adequately covered. It's not enough to have orthodontic insurance if it does not cover your needs. This is why it's important to talk with a good insurance agent but even before that to have a discussion with a reputable orthodontic office like Ivanov Orthodontics and get their recommendation on the best insurance companies which provide orthodontic coverage and that payout, are affordable, and are ones the orthodontists themselves trust.
Going with an orthodontist-recommended insurance company can be a good way to make sure that you are able to get quality dental insurance covering braces for the kind of care you need.