Learn About the Best Braces for Adults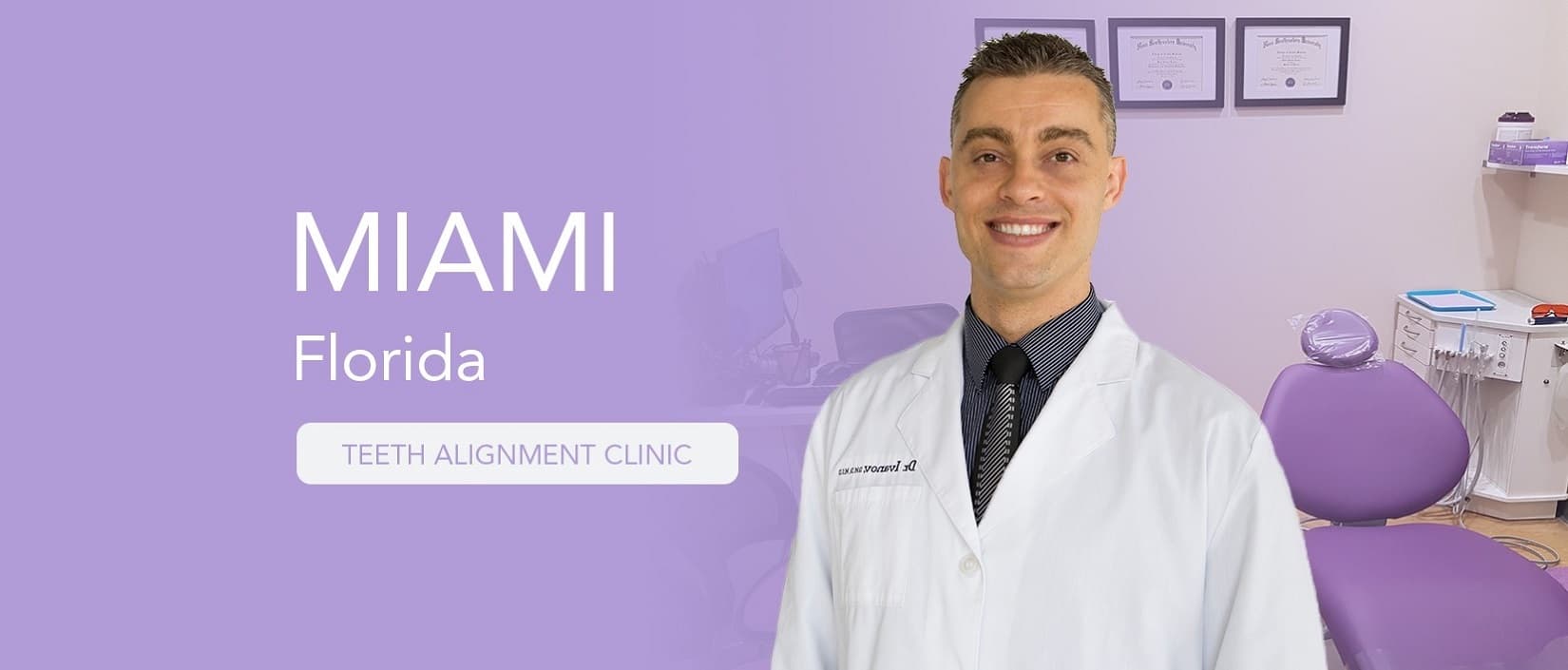 Decide on the Best Braces for Adults
Braces for adults are becoming more popular. Some people are not able to get braces when they are teens. As adults, it is nice to have the ability to take control of your oral health. You may have different concerns, however, as an adult patient. Since your bones are fully developed, it can take longer to move teeth. You may also prefer to have braces that are not very noticeable. Invisalign, ceramic, and clear braces are common options for adults. Talk to your orthodontist about the best braces for adults.
Talk to your Orthodontist About the Best Braces for Adults
You must have a proper exam to find an appropriate treatment plan. The best braces for adults are different, depending on dental history and problems. When you are ready to consult with an orthodontist, you can get a referral from your dentist. You can plan a consultation with your orthodontist to discuss various treatment options and financing. Orthodontists consider your dental issues, lifestyle, and budget when forming a treatment plan. Ivanov Orthodontic Experts can help you find the ideal straightening plan.
Where can I find affordable dental care?
Orthodontic costs should remain competitive at different locations. You can find ways to make it affordable, however. First, talk to your insurance company to find out about coverage for braces. Most orthodontists also offer self-pay discounts and payment plans.
What are the teeth straightening options for adults?
Adults can use the same straightening treatments as pediatric patients. Metal braces, ceramic braces, and Invisalign are all used successfully on adult patients. An efficient treatment plan is organized by your orthodontist.
Preparing for Orthodontic Treatment Adults
Start at your dentist's office when you are preparing for orthodontic care. It is best to have dental issues fixed before you begin orthodontic care. You should get a good dental cleaning before your braces are applied. You should also take care of decay or gum disease before you move forward with orthodontic treatment, as well.
How long will it take for braces to straighten my teeth?
The average time spent in braces is 18 months to 3 years. Severe problems can take up to 5 years to remedy. Small cosmetic changes can take place in as little as 6 months.
Find the Best Braces Near Me
Take your time to find the best orthodontist in your area. Your dentist can refer you to one, or you can check with your insurance company. An online search is also helpful for finding a new doctor. Check the credentials of businesses in your area to make sure they offer quality services. You can usually find reviews and testimonials for orthodontists online. Some doctors also upload before and after pictures of clients to their website. You can easily find a reputable orthodontic office in Sunny Isles Beach.
Which is better, removable braces or fixed braces?
Both types of orthodontic braces can improve misalignment. The type you need depends on your personal dental history and problems. Removable braces work well for minor issues. Fixed braces are more efficient for severe misalignment.
Looking for Invisalign Near Me
When considering Invisalign, make sure the orthodontist you choose offers this choice. You may also see many promotional advertisements for Invisalign treatment. It is important to call or visit an Invisalign orthodontist before committing to treatment. A consultation appointment can help you make an informed decision. Be sure to ask about the cost of Invisalign near me and find out if you are a good candidate for the treatment. Ivanov Orthodontic Experts offers quality Invisalign services.
Invisible Braces for Gap Teeth
You can have braces on just the top or bottom of your teeth. If you need a simple gap closure, you may do well with clear braces or aligners. Ceramic braces are also a viable option for straightening a gap. Orthodontists can place braces on a few of your front teeth to deal with a gap. This is less invasive and barely noticeable. Make an appointment with Ivanov Orthodontic Experts to fix your gap with dental braces.
 Managing the Cost of Braces or Invisalign
You can find affordable braces near me by doing some research online and talking to your insurance company. Insurance companies sometimes place braces in the cosmetic category for adult patients. It is important to find an orthodontist that provides payment arrangements. You may also find a business that offers self-pay discounts or promotional pricing for new patients.
Affordable Ceramic Braces
Ceramic braces are a cosmetic luxury. They are usually chosen by people that do not like the look of metal brackets. Ceramic braces cost is easier to manage when you get partial insurance coverage or a good payment plan. Talk to your orthodontist about your budget if you choose this cosmetic option. Talk to an affordable orthodontist about your financing options.
Learn About the Best Braces for Adults
Braces can help resolve discomfort and aesthetic issues. Adults often prefer braces that do not show up as much as traditional braces. There are some great, modern options to help adults look their best while getting orthodontic treatment. Invisalign, ceramic braces, and clear braces work well for many adults. Make an appointment with Ivanov Orthodontic Experts to work on your best smile today.
Contact Us
IVANOV Orthodontic Experts, 12866 Biscayne Blvd, North Miami, FL 33181 https://www.google.com/maps?cid=154326063970645489
Call us at (786) 540-1919 to schedule a free orthodontic exam.
Read More About How to Find the Best Orthodontist in Miami Area for Braces and Invisalign at https://ivanovortho.com/
Learn More About The Best Braces for Teens at https://ivanovortho.com/learning-about-the-best-braces-for-teens/
FIVE-STAR PATIENT TESTIMONIALS
Amazing experience! I've had my braces for 6 month now and I'm impressed of how much my teeth have changed. No pain at all. Dr. Ivanov is such a sweet person and very professional, he knows what he's doing and always cares for patients personal concerns. Highly recommended!
Tula Garcia
Dr. Ivanov was amazing. When I first got my braces I was scared it was going to last 4yrs for my teeth to look better but it only lasted 2yrs and the results are beyond amazing. I'm really happy with everything and would absolutely recommend him to anyone. Thank you so much.
Kimberly Martinez
Very good experience. The attention was great. The doctor is very punctual and they don't make you wait, which for my busy schedule is super important. Also, the time the doctor told me I had to wear the braces was the exact time I needed and I was very happy with the results. Definitely recommend him.
Laura Jimenez
Dr. Ivanov was amazing. He was very understanding and took the time to explain, every step of the process for my daughters braces. I am proud to say with great care her braces were finally removed and the end result is the beautiful smile she now has. Thank you
Christina Jenkins
Ivan and his staff made my experience a smooth and convenient process. I am absolutely delighted and satisfied with the progress and how far my teeth has come. Ivan and his staff works effortlessly to ensure that my teeth are perfected beyond my expectations. If I had any other choice I would still choose Ivanov Orthodontic experts.
Joshua Xavier
My family and I are so happy with the results of Dr. Ivanov!!! So knowledgeable, kind and always available to answer questions. I am so happy we found him and his staff. I am looking forward to addressing my dental needs now that the family is on track!!! How many can say that about their dental experts. Way to go Dr. Ivanov!!!
James C. Murphy
He is awesome. You will start seeing changes quick in your smile. He shows passion in his work, he cares about you and your smiles. The office is very nice and great customer service. You will be in good hands if you choose to go with him.
Ketty Platon