Improve Dental Problems with Alignment or Straightening of the Teeth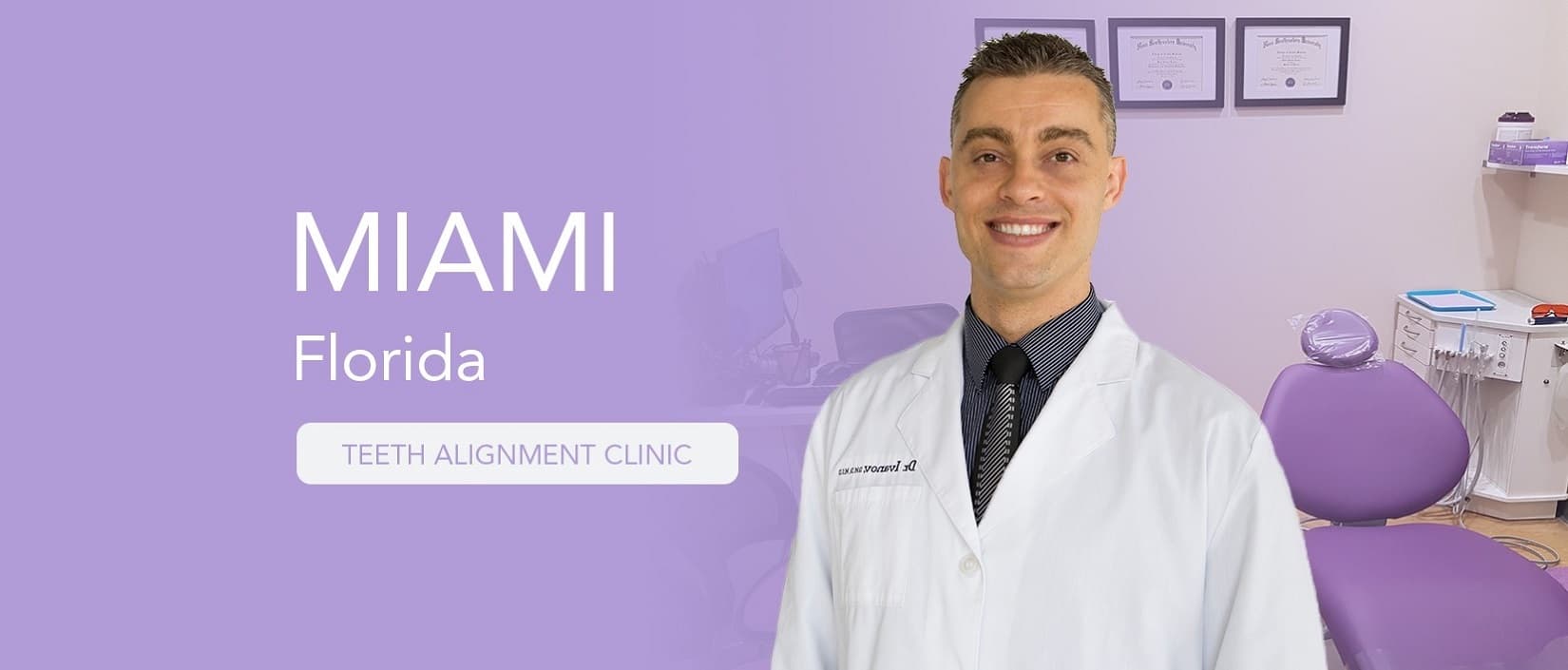 Benefits of Orthodontic Treatment: Alignment or Straightening of the Teeth
If you would like to make a change in the appearance of your smile, orthodontic care is a great option. Alignment or straightening of the teeth can help relieve discomfort and renew your self-esteem. Ask your dentist about options for orthodontic care. You can get a referral from your dentist for a reputable doctor. The orthodontist examines you and looks at your dental records. A treatment plan to straighten your teeth is formed. It can about 18 months to 3 years to achieve optimal alignment. The result, however, can significantly improve your quality of life.
Find an Orthodontist for Alignment or Straightening of  the Teeth
It is easiest to get a referral from your dentist for a specialist. Dentists often work closely with orthodontists to make sure patients get quality care. Most people need ongoing care from both the dentist and orthodontist to achieve the best results.
An online search can help if you need an orthodontist near me,  or with specific hours. Dental insurance companies have directories to help clients find doctors, as well. If you would like to have options, look for an orthodontist that handles various straightening techniques. These may include traditional braces, ceramic braces, and Invisalign teeth aligners.
Benefits of Orthodontic Braces
Orthodontic treatment can change your daily life. You may want an orthodontist to straighten your teeth to improve your appearance or to relieve pain. An orthodontic clinic in North Miami Beach can help you find the right method to improve your smile. There are several benefits that come with teeth alignment.
Pain relief
Comfort while eating
A nice smile
Improved self-esteem
Resolution of speech problems
How long will it take for braces to straighten my teeth?
The average time spent with traditional braces is about 18 months to 3 years. Ceramic braces or Invisalign my take longer, depending on the severity of your misalignment. Your orthodontist can help you determine the most efficient method to straighten your teeth.
Is it possible to pull in and straighten a wisdom tooth?
Wisdom teeth can cause many problems. Most dentists recommend an extraction once they begin to cause issues. If a wisdom tooth is fully erupted and slightly crooked, your orthodontist may include it in your treatment.
Prepare to Align my Teeth
Sometimes a dentist refers pediatric patients to the orthodontist for preliminary care. In most cases, however, orthodontic treatment starts after all the permanent teeth grow in. There are also some occasions when only the upper teeth or bottom teeth need straightening. It is a good idea to find an orthodontist soon after your dentist recommends treatment. Some issues get worse when orthodontic care is delayed.
The first step to aligning teeth is to make sure your dental health is good. It is best to remain free of cavities and gum disease while wearing braces. Get a good cleaning and dental exam before you continue with orthodontic treatment.
Your general dentist can diagnose oral health issues and treat them before your braces are applied. You may need fillings or extractions before you start treatment with orthodontic appliances.
How Teeth Braces Solve Dental Problems
When your mouth is crowded or teeth are crooked, bacteria can easily get caught in your mouth. This often leads to premature decay and serious gum disease. Braces help space your teeth out properly, leaving enough room to clean properly. Even when you brush and floss properly, individuals with limited space are susceptible to ongoing dental problems.
 Can overlapping teeth be straightened?
Teeth can overlap when there is not enough room for them to grow in. Dentists often send pediatric patients to the orthodontist when they first notice this problem. Young patients are sometimes good candidates for palate expansion. Otherwise, some teeth are extracted to make more room. Braces are then used to straighten the remaining teeth.
Are Teeth aligners a Good Choice for Me?
Only your orthodontist can determine the best straightening technique for you. Teeth aligners work well for patients with minimal problems. If you have a large underbite or overbite, traditional braces are more efficient.
What are the teeth straightening options for adults?
Adults often prefer subtle options such as ceramic braces or Invisalign clear aligners. They may like to have something less noticeable to look good at work, for example. Adults can do well with traditional braces, however.
What are the advantages of teeth alignment treatment?
Long-term dental problems are resolved with teeth alignment. Most people also enjoy an attractive new smile.
Analyzing a Dentist that Does Braces
Be sure to check the quality of the orthodontist you choose. Look online for reviews and testimonials. Many happy clients leave reviews for their favorite orthodontist. The business website may also have before and after photos of previous clients. Talk to friends and family for recommendations when you need to find an orthodontist, as well.
Details About Invisalign Clear Aligners
Invisalign clear aligners are a great option for individuals that want to maintain their regular look. The clear trays barely show when you wear them. Your orthodontist takes an impression of your teeth and makes a long-term plan. You receive a set of trays for different stages of the process. Once your teeth move a specific amount, you move on to the next tray.
Benefits of Traditional Braces
Traditional metal braces are sometimes the best option, especially for severe dental problems. They also work faster than other methods. If you want to get your braces off quickly, consider traditional braces. You can also save money by using traditional braces. Insurance companies often consider ceramic braces and Invisalign as cosmetic options. They may, however, give partial coverage for metal braces.
Improve Dental Problems with Alignment or Straightening of the Teeth
Orthodontic treatment is often an important part of dental health. You may have issues with eating or problems with severe decay when your teeth are crooked. A crowded mouth can also cause issues. Bacteria can become trapped between teeth that are too close together, causing chronic decay. Talk to your dentist about the possibility of orthodontic treatment. Your dentist can prepare you for a consultation with an orthodontist. You may need some x-rays to show the extent of your dental issues. If you have chronic discomfort as an adult, let an orthodontist determine if you need to have your teeth straightened. Pediatric patients can get problems solved before they get worse. Children's dentists often do annual x-rays so they can see how the teeth are growing in. This allows them to find out if teeth are going to grow crooked or push other teeth out of the way. Early intervention can limit the length of time a teen wears braces. This also helps save money on long-term alignment treatments. Orthodontic treatment, however, can benefit patients of all ages. Adults often enjoy increased self-esteem after living with crooked teeth for many years. Many people live with dental pain not knowing that an orthodontist can help. Always talk to your dentist about tooth pain so you can get the help you need. Alignment or straightening of the teeth may be the best way to improve your comfort and overall oral health.
You can straighten your teeth with a variety of orthodontic treatments. Visit your dentist to make sure you have good dental health and get a referral to an orthodontist. You can also visit orthodontist sites online to find the right one for you. You can enjoy a new smile and better oral health after you get your teeth straightened. Make an appointment with Ivanov Orthodontic Experts for a consultation today.
Contact Us
IVANOV Orthodontic Experts, 12866 Biscayne Blvd, North Miami, FL 33181 https://www.google.com/maps?cid=154326063970645489
Call us at (786) 540-1919 to schedule a free orthodontic exam.
Read More About How to Find the Best Orthodontist in Miami Area for Braces near me and Invisalign at https://ivanovortho.com/
Learn More About Join the Trend: Affordable Braces Near Me for Adults at https://ivanovortho.com/join-the-trend-affordable-braces-near-me-for-adults/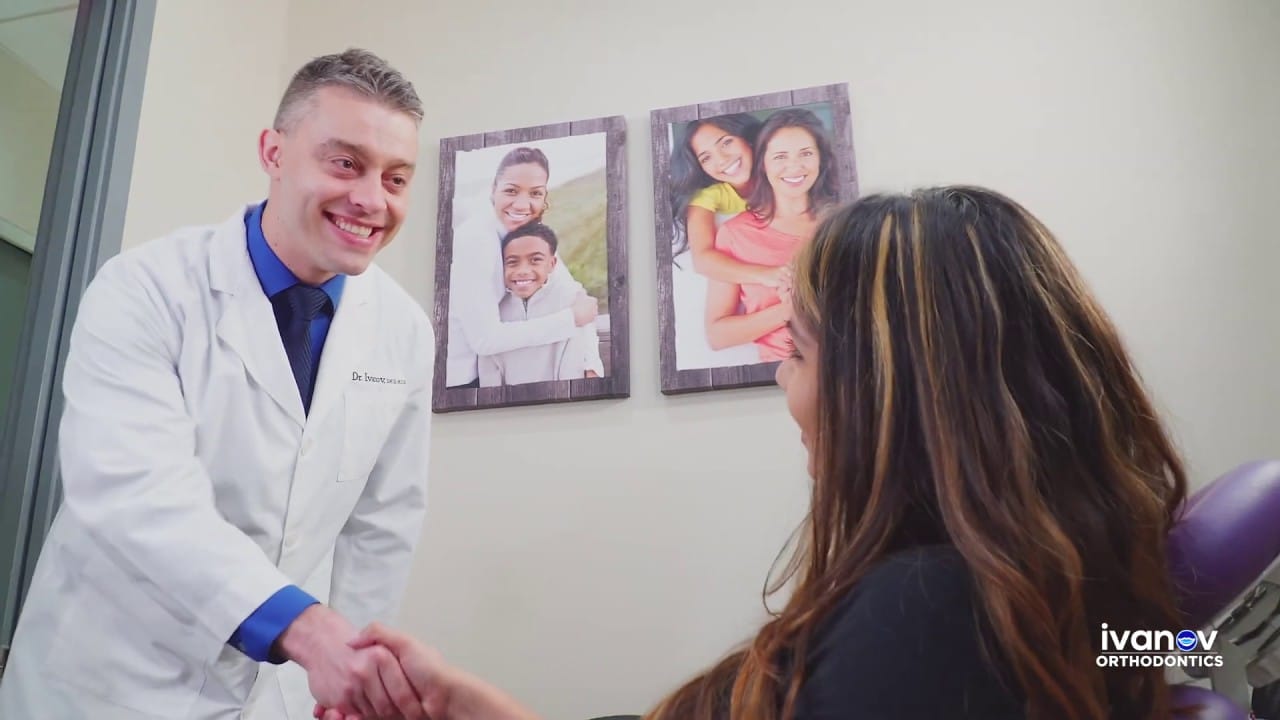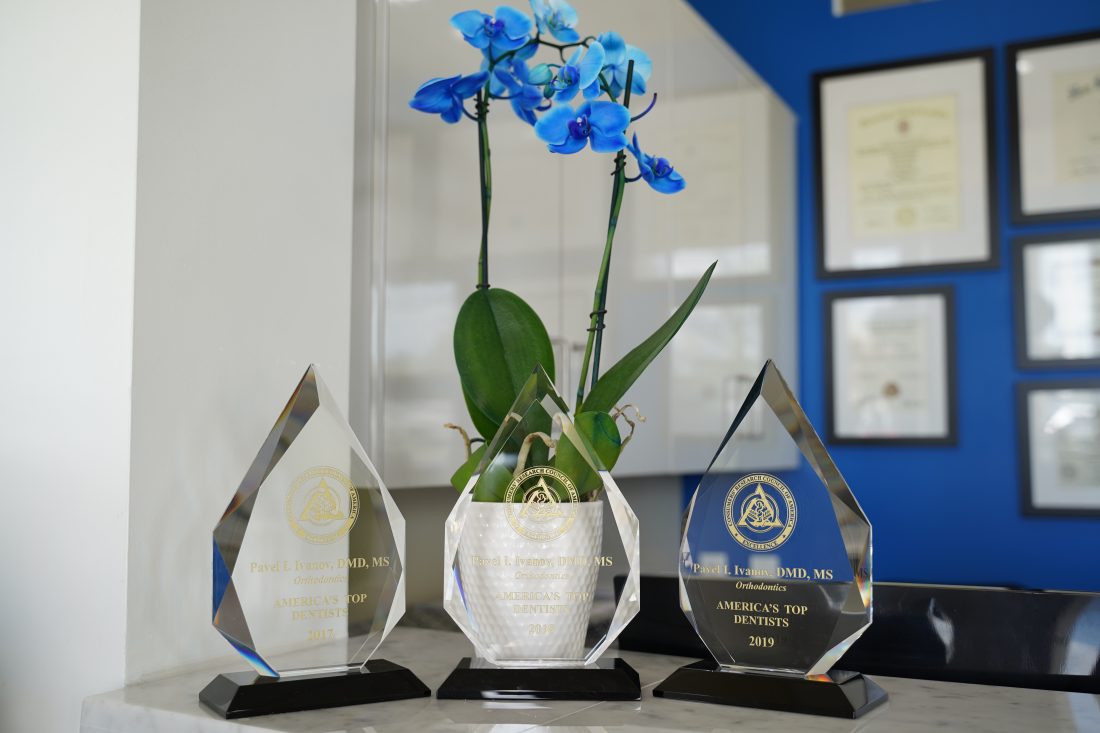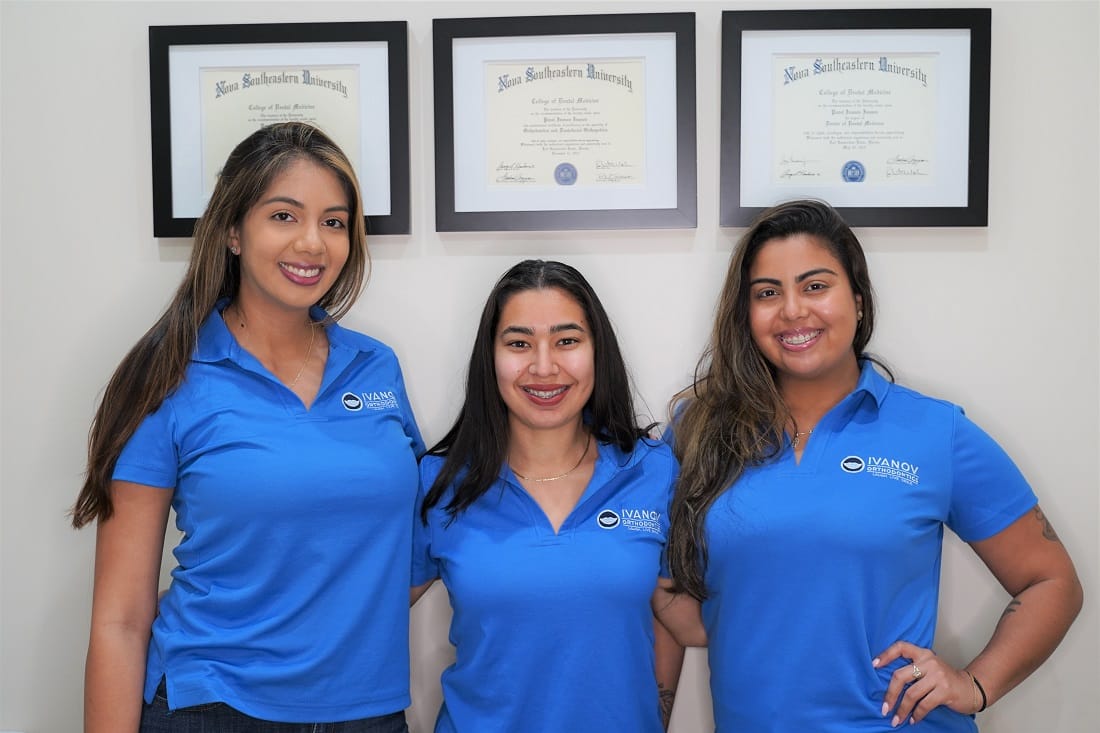 FIVE-STAR PATIENT TESTIMONIALS
Amazing experience! I've had my braces for 6 month now and I'm impressed of how much my teeth have changed. No pain at all. Dr. Ivanov is such a sweet person and very professional, he knows what he's doing and always cares for patients personal concerns. Highly recommended!
Tula Garcia
Dr. Ivanov was amazing. When I first got my braces I was scared it was going to last 4yrs for my teeth to look better but it only lasted 2yrs and the results are beyond amazing. I'm really happy with everything and would absolutely recommend him to anyone. Thank you so much.
Kimberly Martinez
Very good experience. The attention was great. The doctor is very punctual and they don't make you wait, which for my busy schedule is super important. Also, the time the doctor told me I had to wear the braces was the exact time I needed and I was very happy with the results. Definitely recommend him.
Laura Jimenez
Dr. Ivanov was amazing. He was very understanding and took the time to explain, every step of the process for my daughters braces. I am proud to say with great care her braces were finally removed and the end result is the beautiful smile she now has. Thank you
Christina Jenkins
Ivan and his staff made my experience a smooth and convenient process. I am absolutely delighted and satisfied with the progress and how far my teeth has come. Ivan and his staff works effortlessly to ensure that my teeth are perfected beyond my expectations. If I had any other choice I would still choose Ivanov Orthodontic experts.
Joshua Xavier
My family and I are so happy with the results of Dr. Ivanov!!! So knowledgeable, kind and always available to answer questions. I am so happy we found him and his staff. I am looking forward to addressing my dental needs now that the family is on track!!! How many can say that about their dental experts. Way to go Dr. Ivanov!!!
James C. Murphy
He is awesome. You will start seeing changes quick in your smile. He shows passion in his work, he cares about you and your smiles. The office is very nice and great customer service. You will be in good hands if you choose to go with him.
Ketty Platon