Affordable braces are possible. Many local dental schools offer services to community members at discounted prices.  They are a great resource to families that need either dental care or orthodontics, or even both.
Braces discount near me – discount braces for adults
Let's face it, the cost of braces can seem intimidating. When you're talking about something that can cost several thousand dollars, it's reasonable to wonder how you can afford to pay for it. The good news is, many orthodontists offer payment plans to help you pay for your braces discount near me. Many also offer a variety of options for your orthodontic treatment that can include lower cost options to begin with.
In addition, there are some dentists and orthodontists who accept state Medicaid and can therefore provide affordable orthodontic care, particularly for teens and tweens who have medically necessary orthodontic treatment needs.
It's also possible for you to purchase a dental plan at healthcare.gov on the marketplace. You do need to purchase a qualified health plan under the Affordable Care Act first in order to select a dental plan, and they need to be done at the same time. Some ACA health plans do include dental coverage for the same premium cost.
As you review health and dental plans on the website, you can choose coverage levels that vary based on premiums and deductibles. A high deductible plan is more affordable each month with regards to the premiums but will cost more when you do need to have care. Conversely, low deductible plans will cost more per month but it will cost you less when you do need to get dental or orthodontic treatment.
We'll learn more about affordable braces and ways to pay for them in just a moment, but first let's take a moment to see what the experts of orthodontic medicine have to say about braces discount near me Miami FL.
Research shows that as children get older and have more teeth, the cost of dental treatment increases as well (Ramos-Gomez, FJ et al.,1996).
Many parents see the cost of dental care as an obstacle to getting their kids the care they need (Ramos-Gomez, FJ et al.,1996).
Unfortunately, that also means that dental cavities are one of the most common childhood diseases. Low income parents may avoid needed treatment for their children because of the cost of dental care (Ramos-Gomez, FJ et al.,1996).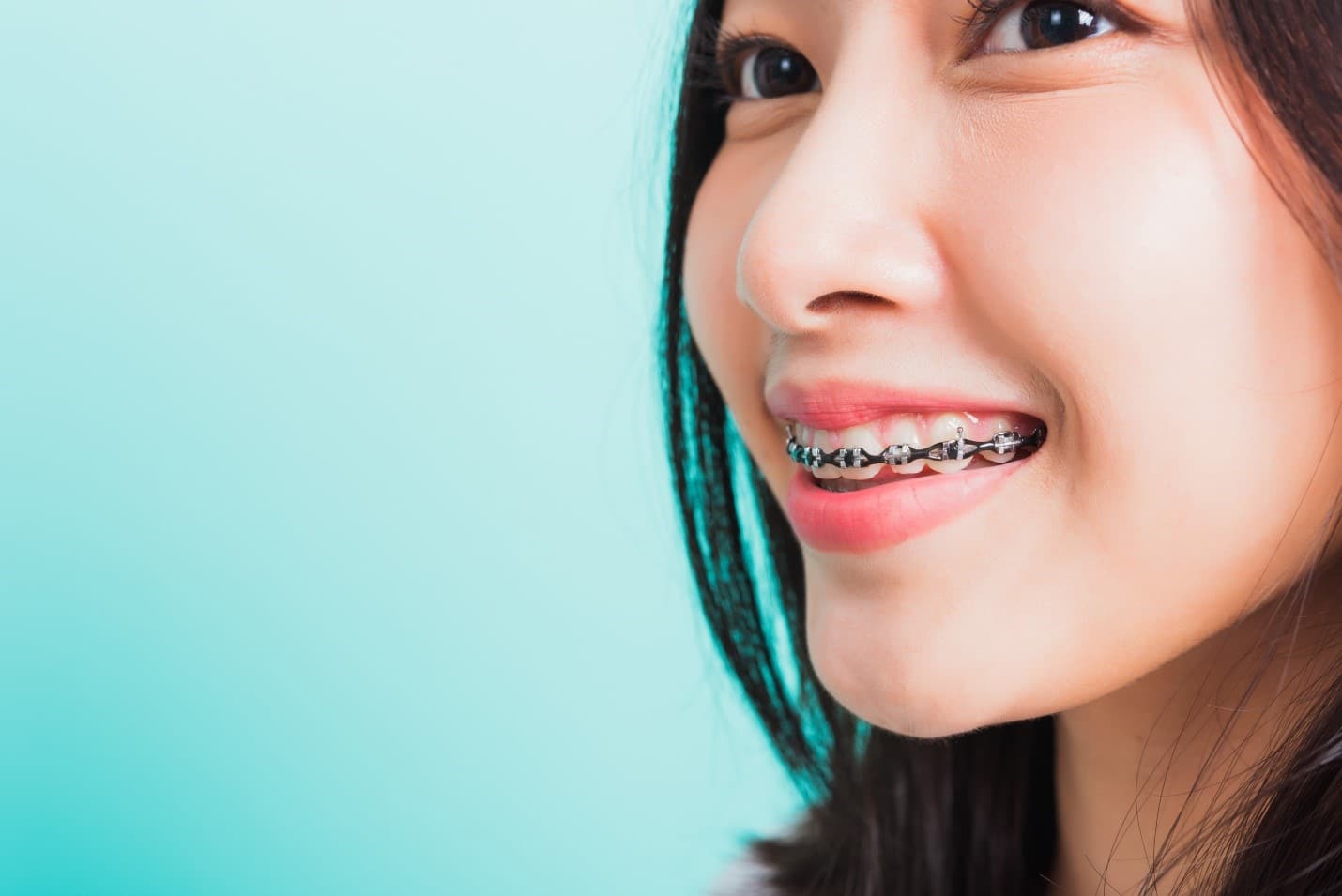 Are braces really worth it considering the costs and discomfort? Braces discount
Braces are definitely worth getting, particularly if you have medically necessary dental needs that need to be addressed. These can include things like major gaps in the teeth or significant over bites. Addressing dental issues early leads to overall better oral health outcomes. This is because straight teeth are easier to clean and keep clean, and teeth that are properly aligned do not wear down prematurely so they will last longer. It comes in under the "an ounce of prevention is worth a pound of cure" rule.
Plus, modern braces employ new materials that are more comfortable and treatment times can even be shorter than they would have been in the past. Modern metals are less rough on the cheeks and gums, and products like Invisalign are smooth and comfortable to wear.
I need braces, but my family can't afford it. What should I do?
You have a few options if you are faced with needing to get braces for your family. One is to look for affordable braces like metal braces. Traditional metal braces are the most cost-effective type of orthodontic treatment there is.
Another way to see about affording orthodontic care is to check your dental insurance plan to learn if there is any orthodontic coverage on it. If not, you should ask your benefits coordinator at work or your dental insurance plan customer service department to see if orthodontic coverage can be added. This can help save you quite a bit of money, or at least help break out the cost of braces into smaller monthly payments.
Many orthodontists will also be perfectly willing to offer you a number of payment options including payment plans, or programs like CareCredit. Also, you can look into using your FSA or HSA as a dental savings account to be able to use those funds towards yours or your family's braces.
Many states that have Medicaid extend coverage to teenagers and tweens to cover braces so long as they are medically necessary. Very few patients have truly cosmetic needs for braces, so it is worth it to ask if you or your child need braces at a free consultation with your local orthodontist.
One more option for you or your family is to ask at a local dental school if they are accepting patients. Students in dental schools do work on actual patients under the supervision of trained experts to gain the experience they need before graduation. Many of these schools offer no cost or low cost dental care so long as you don't mind each appointment taking longer because the instructor does need to inspect the work that the student is doing.
Can you still get braces with a loose tooth? Braces discount programs
This is a question best answered by your orthodontist, but depending on the reason for the loose tooth, you may still be able to get braces. If it is a milk tooth that your child is in the process of losing, there are ways that the orthodontist can set the braces around the milk tooth until it comes out and then wait for the adult tooth to grow in.
If the loose tooth is a permanent tooth, your dentist may be able to help get it set in the jaw better, or if it is loose because of root socket decay or gum issues, your tooth may need to be extracted.
Sometimes your orthodontist is able to affix the braces to the loose tooth because as your treatment progresses, the bone will fill in around and will hold the tooth in place. But again, only a professional will be able to give you a proper answer to this question.
How much do braces cost? Discount braces near me
Generally speaking, the total cost of braces depends a lot on the type of braces you choose. Traditional metal braces are the most cost effective, costing between $3,000 and $7,000.
The next most affordable types are ceramic braces and Invisalign. They cost about $1,000 more than metal braces do but for many people their aesthetic qualities are much better than metal braces and that makes them worthwhile.
Please note – these are average costs and may change depending on what you need to have done and what area of the country you live in. People who are insured by plans will find that they get different amounts of orthodontic coverage depending on the age of the patient and the type of plan that they have.
You can ask your orthodontist for a dental plan coverage review and they would be more than happy to go over that along with any payment plans they offer so that you are aware of the terms and conditions.
But, you should not let the cost of braces deter you from investing in your oral health. You will find many times that the braces treatment is more than worth the investment.
Reference:
Ramos-Gomez, F. J., Huang, G. F., Masouredis, C. M., & Braham, R. L. (1996). Prevalence and treatment costs of infant caries in Northern California. ASDC journal of dentistry for children, 63(2), 108–112.
Contact us:
IVANOV Orthodontic Experts, 12866 Biscayne Blvd, North Miami, FL 33181
https://www.google.com/maps?cid=154326063970645489
Call us at (786) 540-1919 to schedule a free orthodontic exam.
Learn More about 7 Questions You Need To Ask About Invisalign Cost Near Me at