An orthodontic specialist is someone who works on the alignment of your teeth and jaws to give you a healthy smile and protect your oral health. He or she is an expert in helping you get the best smile possible.
Specialist orthodontist – Miami orthodontist specialist
No matter what kind of budget you have, a great orthodontist will be more than happy to work with you and set up payment plans so you can afford the orthodontic care that you and your family deserve. Whether your child needs dentofacial orthopedics, traditional braces, or a different kind of treatment option, your orthodontist will be more than happy to talk with you about payment plans and insurance options to make your budget happy as well as give you or your child the great smile you deserve.
You may wonder what dentofacial orthopedics are. Braces and other orthodontic appliances are used to help manage teeth placement and jaw alignment, while dentofacial orthopedics has more to do with the growth and development of the face. Most often this work is done before your child's adult teeth start to come in. This means your child's jaw will grow in such a way that all of the teeth will be able to come in and the jaw bones will be correctly lined up.
Dentofacial orthopedics can be used for adults, but very often any adult patient who needs this will be better served through oral surgery. Orthodontic appliances work best when the jaw bones have not fully set yet.
We'll learn more about orthodontists and how to find a good specialist orthodontist, but first let's take a moment and look at what some of the experts of orthodontic medicine have to say about specialist orthodontist Miami FL.
Many patients have questions like how long do I have to wear braces (Moresca R, 2018).
There are many factors that go into your child's orthodontic treatment and how long it will last (Moresca R, 2018).
Some of these factors are based on your child's unique needs, what types of orthodontic appliances are used like metal braces or other options, and the orthodontist themselves (Moresca R, 2018).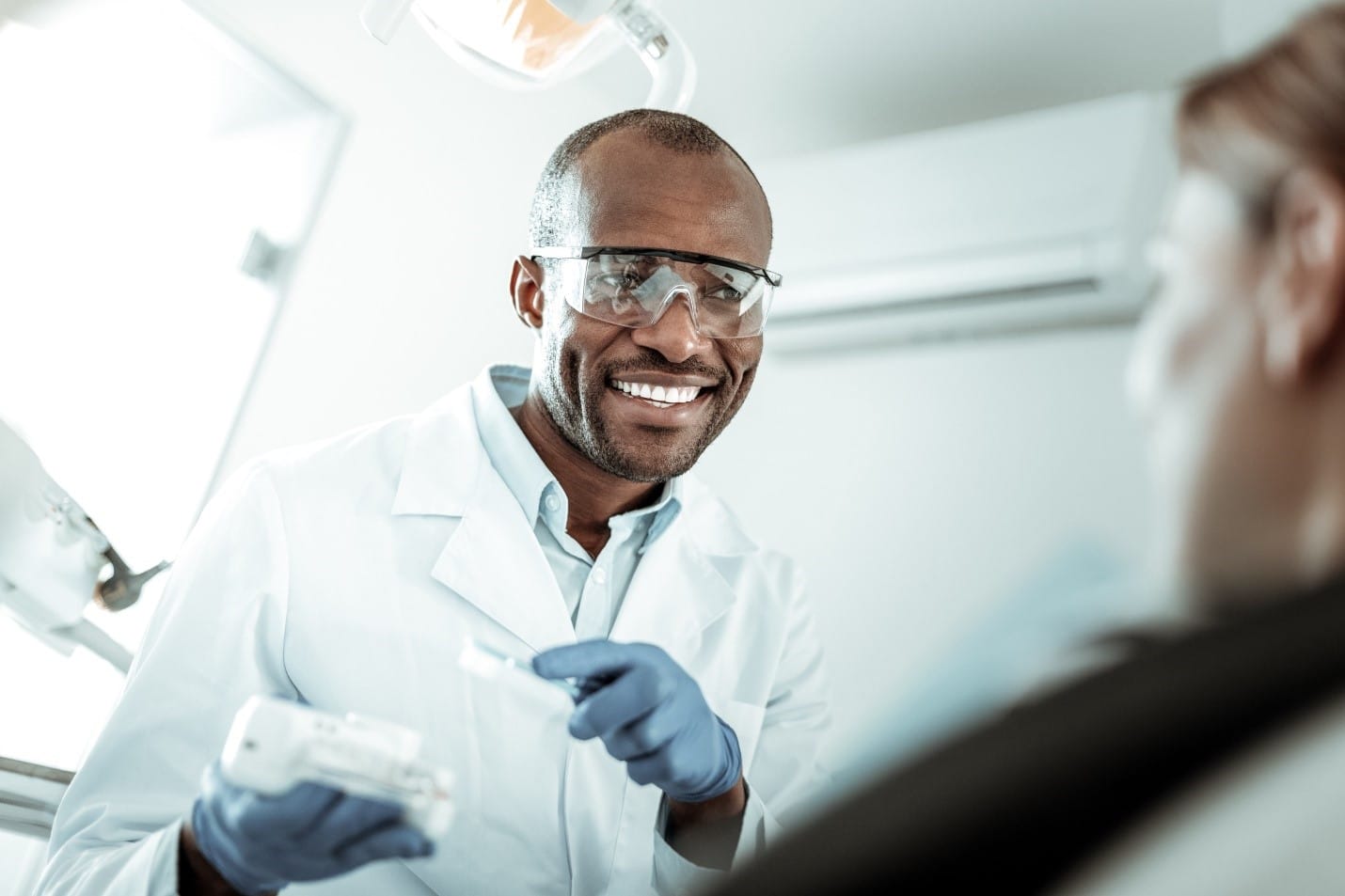 How do I find a good orthodontist? Orthodontist specialist of Florida Miami Lakes
A good orthodontist is someone who is an expert at creating beautiful smiles. Through state of the art appliances and techniques, they gently move the teeth into correct alignment to give your child – or you – properly aligned teeth and jaws so that any TMJ pain is thing of the past, the teeth can chew food properly, and any speech impediments can be eliminated.
You can find a good orthodontist by reviewing online reviews, or even asking friends and co-workers who they like. Many people get referrals from friends and family for important professionals in their lives like dental experts or orthodontic specialists.
You should also pay a visit to the orthodontist and meet them to learn about a possible treatment plan, payment options, and to see how the office operates. This is someplace you will be coming every month to 6 weeks for the next 2 years, so you want to be sure that you and your children like where you go.
Do orthodontists talk about their patients? Orthodontist specialist near me
If you wonder whether your orthodontist talks about you behind your back, the answer is generally no. However, if you have an interesting or unique case, they may share generalities about your particular case with other orthodontists, or they may seek advice from some of their peers when they are developing your treatment plan so that they can come up with the most state of the art plan possible for you.
But, professional ethics and HIPAA laws prevent them from specifically talking about you and your case to anyone without your permission.
Who are the best dental implant dentists? Orthodontist specialist of Florida
Like finding the best orthodontist, finding the best dental implant dentist starts with looking at online reviews to see what patients have experienced at this particular clinic. You can also check with your local dental school to see if they have any recommendations.
Many times your dentist will have a referral for an oral surgeon who they respect and like working with and they would be more than happy to share that information with you.
A good dental implant surgeon or dentist is someone who will be more than willing to go over treatment options with you so you understand the process and what will be expected of you.
Is an orthodontic treatment harmful for the teeth? Miami orthodontist specialist
For most people, no, orthodontic treatment is not harmful to the teeth. That said, if you are using metal braces and you don't protect your teeth during active sports, you may have damage occur if you get hit in the mouth because your teeth will be looser during your treatment time and it is possible to have dental damage occur then.
Some adults who get braces may experience loosening of the teeth because their jawbone is not recovering as quickly as it should as the teeth move. However, your orthodontist will likely have done assessments before giving you braces to see if you are a good candidate or not. Some people who are experiencing osteoporosis are not good candidates for braces. There are other options that dental professionals can explore with you. Some of these treatment options may include things like veneers instead of implants or braces to fill in gaps between the teeth. But, your dental professional will review all of this with you during your first appointment.
Another way orthodontia may end up causing harm to the teeth is if you don't care for your teeth properly by brushing and flossing regularly and visiting your dentist for professional cleanings. It is possible for calcification deposits to occur behind the brackets, or for discoloration to occur as a result of staining foods or not properly cleaning your teeth.
But, if you do care for your teeth as your orthodontist advises and you don't eat foods that can stain like brown sodas, red wine, and the like, you should have a great experience with your orthodontic treatment and have a great smile at the end of the process.
Reference:
Moresca R. (2018). Orthodontic treatment time: can it be shortened?. Dental press journal of orthodontics, 23(6), 90–105. https://doi.org/10.1590/2177-6709.23.6.090-105.sar
Contact us:
IVANOV Orthodontic Experts, 12866 Biscayne Blvd, North Miami, FL 33181
https://www.google.com/maps?cid=154326063970645489
Call us at (786) 540-1919 to schedule a free orthodontic exam.
Learn More about 10 Things Only Experts Know About my Orthodontist Near Me at