To find a good orthodontist, you can take recommendations from your family and friends, and/or do some research online to see who the best orthodontists are in your area. You can check out their training and qualifications online and book a free initial consultation to meet them and find out if this will be the right orthodontist for you. Dentists are great at helping keep your teeth healthy and strong, but an orthodontist will help straighten crooked teeth and make sure your jaws are properly aligned.
Finding the best orthodontist near me doesn't have to be a hard task. You can start your search online using the American Association of Orthodontists website to find a member near you, or you can do a search using your favorite search engine for "best orthodontists in Miami" or "best-rated orthodontist near you". Then you can fine-tune your search results by looking for 4- and 5-star rated places.
Check out the websites of the orthodontists in your search results to see what kinds of orthodontic treatment services they can offer. You can also look for the before and after photos of past patients to see what situations that orthodontist has encountered and how they were able to treat the patient.  This is also a great place to check reviews and patient testimonials to learn about the experiences of past patients and see who they highly recommend.
How should a patient pick an orthodontist?
Once you have done some online research, you can then book an appointment with the top-rated orthodontist and see what you can learn from a visit to Dr. This in-person meeting is a great chance for you to meet the orthodontist as well as the office staff.  Hopefully, your orthodontist is offering a free initial consultation so you can learn about what kinds of treatments they offer, and also see how well you get along with the office staff. You should feel comfortable there and even enjoy going to your appointments.
This is also a great time to talk with the office staff at an orthodontist in Biscayne Park, FL 33161 about how to pay for your braces. You shouldn't let the cost of braces deter you from getting treatment.  Many orthodontists accept dental insurance, particularly for kids and teens.  Nowadays there are also adult dental insurance plans that offer at least partial coverage for adults who need medically necessary orthodontic appliances.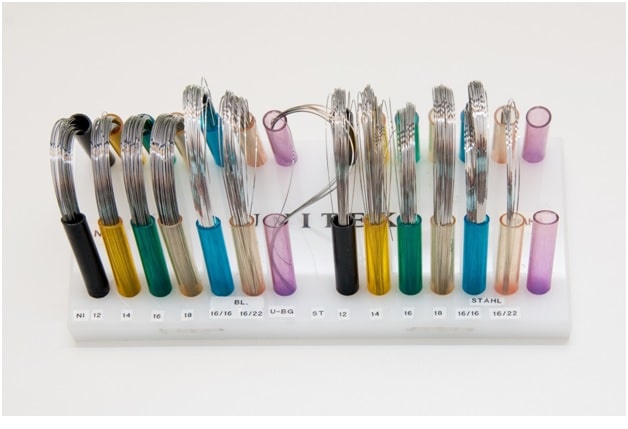 Finding the best orthodontist near me
After you have researched online, checked qualifications, checked out the office itself, and learned about payment options, you will be able to make your decision about whether this is the right top-rated orthodontist for you.
Does this seem like a place you will like coming to for the next two years?
Is the staff warm and friendly?
Does the orthodontist take the time to answer your questions?
Are they willing to work with you to afford your braces?
If the answer to these questions is yes, congratulations! You have found your orthodontist!
Is Invisalign really better than braces?
The answer to this is – it depends.  One of the biggest factors to consider is what kinds of orthodontic treatment you need to have done. If you have extensively crooked teeth, or you have major jaw alignment problems, you will not be a good candidate for Invisalign.
If, however, you have some less crooked teeth, you have gaps between your teeth, or you have some minor bite alignment issues, you may be a good candidate for Invisalign. There are newer technologies that mean the trays can do more than older iterations of Invisalign treatment.
With little blocks affixed to the teeth called Smart Force Attachments, your orthodontist can now apply targeted pressure to just the right teeth and in the right amounts. This gives them more power than in years past.
One other caveat of Invisalign you should keep in mind – they are removable, so you will have to be diligent at keeping them in your mouth so that they can do the work they need to do and in the time your orthodontist expects. If you don't wear them for the 20-22 hours a day needed, your Invisalign treatment time will be extended and you may not see the results you expect.
What is it like to wear braces as an adult?
As an adult, wearing braces is a lot like wearing them as a teenager, but there are a couple of key differences. Up to about 5 or 10 years ago, it would have been unusual to see an adult wearing braces, but not anymore. You need not feel self-conscious about wearing braces, and if anything, take pride in knowing that you are doing something good for yourself.
One of the biggest differences in wearing braces as an adult is that your jaw bone matrix is more set compared to when you were still growing. This means you may have to have more subtle movements each month and your orthodontic treatment time may take a little longer than you would have experienced as a teen.  There may also be some additional discomfort as the teeth move.
Going to the best pediatric orthodontist
Finding the top-rated pediatric orthodontist near you is a lot like finding the best orthodontist in Biscayne Park, FL 33161, but you should look for someone who specializes in pediatric orthodontics or something called dentofacial orthopedics. These are experts in working with children and their jaw and facial structures and helping kids feel comfortable about the process.
Going to the best Orthodontist Invisalign near me
Much like choosing the best orthodontist, you can narrow your search to look for orthodontists who provide Invisalign as an orthodontic treatment option. As part of your research, you can look at the Invisalign website to see who is near you who provides Invisalign.
How will your face change after dental braces?
Your face will change after you have braces, particularly if you have a jaw alignment problem. The good part is, this is a good change! Your face will be more aligned and your jawline will look more like it should.
If you have an overbite, your lower jaw will be more pronounced than it was before.
If you have an underbite, your lower jaw will no longer stick out so your face will be more balanced and lined up correctly.
If you have buck teeth, your teeth will be more vertical and therefore you can close your mouth and smile properly.
All of this means your speech may improve, as you will have your teeth in the places where your tongue can strike them correctly to form the letters.
Contact Us
IVANOV Orthodontic Experts, 12866 Biscayne Blvd, North Miami, FL 33181
https://www.google.com/maps?cid=154326063970645489
Call us at (786) 540-1919 to schedule a free orthodontic exam.
Learn more about Excellence In Orthodontics at https://ivanovortho.com/excellence-in-orthodontics/