Getting Invisalign can start at the Invisalign website by using the Smile assessment.  This lets you know if you have orthodontic issues that can be successfully treated by the Invisalign clear aligner system.
Get Invisalign near me- how do I get Invisalign?
When it comes time to select the appliances that you will use for your orthodontic treatment, there are a few options that you have available to you. One is to use traditional braces like metal braces or ceramic braces, and the other is to use clear plastic aligner technology like Invisalign when you get Invisalign near me from your orthodontist in Miami.
Invisalign works by using a series of clear plastic trays which apply pressure to your teeth just like braces do and over time will give you straight teeth, close gaps in your teeth, resolve bite issues like overbites, and improve your smile.
They have some big advantages over traditional braces, particularly because they are completely clear and also they are removable. But there are a few downsides to them also. We'll learn more about how to get Invisalign near me Miami FL in just a moment but first let's take a moment to see what the experts of orthodontic medicine have to say about the topic.
Invisalign is so effective it can even correct malocclusions just like braces (Ke, Y et al., 2019).
Unlike braces, Invisalign lets you maintain your oral hygiene habits because you can remove them to brush your teeth, and you get improved aesthetics and comfort unlike what you might experience with traditional braces (Ke, Y et al., 2019).
Studies show that treating with Invisalign is often comparable with treatment from braces, so your orthodontist will be able to review with you which treatment you should go with after assessing your treatment outcome desires as well as your budget (Ke, Y et al., 2019).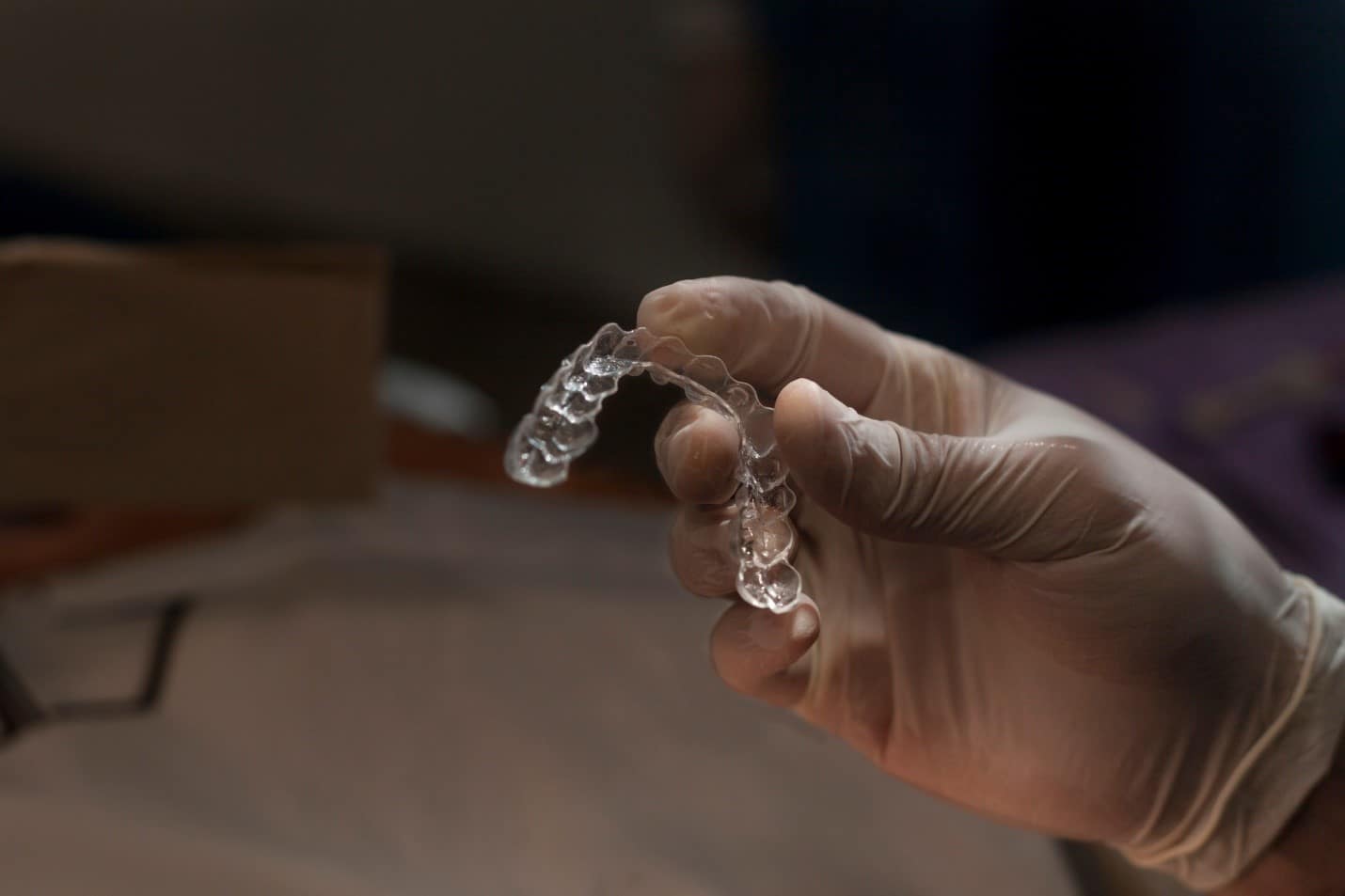 Is there a way to make Invisalign affordable? Should I get braces or Invisalign?
You have a few options when it comes to align technology like Invisalign to make it more affordable. One is to ask your orthodontist what dental insurances they take. More and more insurance companies are providing orthodontic coverage in their dental plans for adults and teens, and more and more are covering Invisalign as well.
Another way you can make Invisalign affordable is by asking your orthodontist about monthly payments. This helps you take the entire cost of your Invisalign treatment and break it out into easy monthly payments to help make budgeting easier.
Many times your benefits department's FSA or HSA spending accounts can be used to either directly pay your orthodontist or reimburse you for payments that you have made. This is a question that you should ask your benefits provider to see if this is an option for you.
How quickly do the teeth move with Invisalign? Get Invisalign near me
Generally speaking, when using the Invisalign aligner, your treatment times are comparable to what you would experience with braces. This is because the technology used in the Invisalign aligners is such that it is able to apply pressure to the teeth much the same way as braces do.
One way to find out if you are a good candidate for Invisalign is to complete the smile assessment on the Invisalign website. This assessment will give you an idea of whether you would make a good Invisalign patient or not and it can be done by adults or teens.
Another great way to find out if you're a good candidate is to visit your Invisalign provider in Miami. Many of them will offer a free consultation to give you an idea of what treatment you need to have and what kind of treatment plan you can expect.
What is it like to have Invisalign treatment? Where do you get Invisalign?
You'll start your Invisalign treatment at the visit to an orthodontist who will use the iTero scanner and conduct a 3D scan of your teeth. They use the same software to develop your orthodontic treatment plan. Then you will be provided your first set of clear Invisalign aligners which you will wear for a couple of weeks and then go pick up your next set. You'll trade out sets of aligners over the course of your treatment which usually is about two years.
It's not unusual for your teeth to feel slightly loose at the end of the use of the set of trays because your teeth will have moved and this is a sign that it's time to get the next set.  You can take your aligners out for major events also, including special presentations you have to give or photos for important events like prom or even a wedding.
When you are using Invisalign, it makes it very easy to maintain your oral health because you can remove them to eat and also brush and floss your teeth. You also get the advantage of being able to eat what you want without worrying about any possible damage you might do to your brackets and wires.  You can also eat foods that might stain the teeth without your teeth developing a white spot on your teeth under the brackets.
This convenience is also one of its downsides. It can be easy to forget to put the aligners back in. Invisalign must be worn for 22 hours a day at a minimum in order to maintain their effectiveness. Also, the trays can get damaged if they are put into a pocket or put into a backpack or purse. You should use the plastic holder for your Invisalign to protect them when they are out of your mouth and remember to put them back in as soon as you are done either eating or brushing your teeth.
At the end of your treatment time, you will receive the Vivera retainer to help keep your teeth in their new positions.
Can I wear Invisalign without a doctor consultant? Places to get Invisalign
You can wear clear aligners without an orthodontist's assistance; however, Invisalign is sold only through orthodontists who are able to then monitor your treatment and adjust your treatment plan if necessary.
The goal of orthodontic treatment is to provide you with a beautiful smile at the end and self-guided treatments rely on computers and long distance consults so your monitoring is not as accurate.
Reference:
Ke, Y., Zhu, Y., & Zhu, M. (2019). A comparison of treatment effectiveness between clear aligner and fixed appliance therapies. BMC oral health, 19(1), 24. https://doi.org/10.1186/s12903-018-0695-z
Contact us:
IVANOV Orthodontic Experts, 12866 Biscayne Blvd, North Miami, FL 33181
https://www.google.com/maps?cid=154326063970645489
Call us at (786) 540-1919 to schedule a free orthodontic exam.
Learn More about Book Orthodontist Appointment: Step By Step Guide at