Invisalign is a popular choice for orthodontic treatment by many patients looking for a way to get effective orthodontic treatment that also provides you with an aesthetically pleasing option. To find an Invisalign provider near you, you can use the provider finder tool on the Invisalign website.
Invisalign around me – places that do Invisalign near me
Invisalign has been around for a little over 20 years. The align technology has revolutionized orthodontic treatment because it offers a viable alternative to traditional braces through the use of a set of aligners that you change out every few weeks for a new set. These aligner trays move teeth by applying pressure, just like braces do. Your treatment times with Invisalign are also similar to what you would experience with braces, about 2 years. If you are diligent in wearing your Invisalign for the required 22 hours a day, Invisalign works just as effectively as braces do.
Invisalign cost is about the same as ceramic braces, about $4,000 to $8,000, about $1,000 more than traditional metal braces cost. Your orthodontist may offer payment plans to help you afford your Invisalign treatment since dental insurance may or may not cover the cost. Other options include using your healthcare savings accounts that your employer's benefits department offers, and using either Care Credit or your existing credit cards.
We'll learn more about Invisalign around me Miami Fl in just a moment but first let's take a moment to see what some of the experts of orthodontic medicine have to say about Invisalign around me.
Several studies have been done that show different results on the effectiveness of Invisalign, because it depends on how severe your orthodontic issues are. (Lagravère & Flores-Mir, 2005).
Research does support the use of clear aligners as an alternative to fixed appliances like braces for patients who have mild to moderate orthodontic issues. However, Invisalign does not work well with severe cases (Yassir, Y. A et al. 2022).
However, Invisalign does have some advantages over braces because you are better able to care for your teeth and gums without special tools, you have a reduced risk of root resorption, and Invisalign is much more comfortable, plus you can eat whatever foods you want without modification (Yassir, Y. A et al. 2022).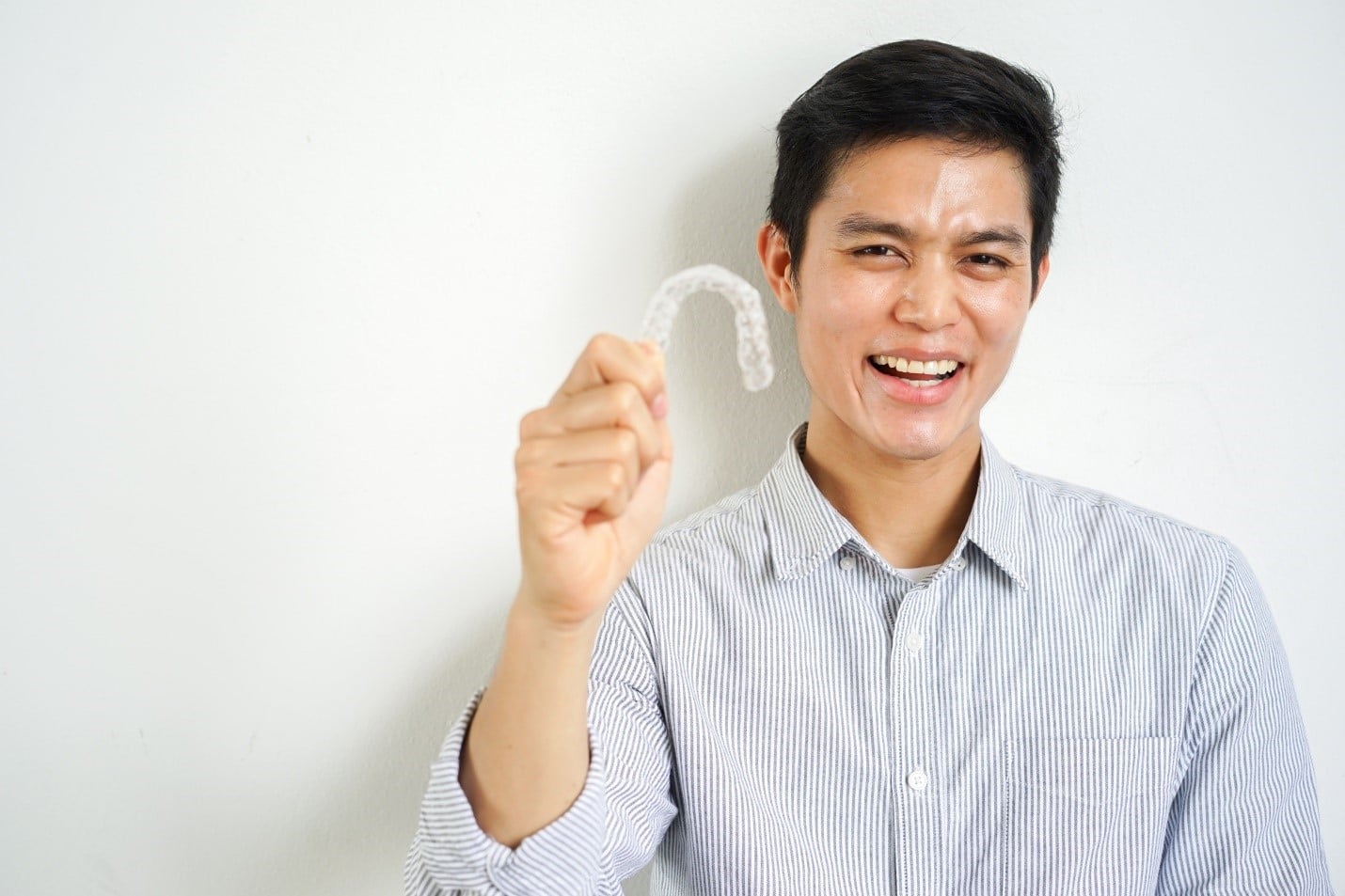 What is the process involved in Invisalign treatment? Invisalign places near me
If you're interested in Invisalign, you should visit the Invisalign website first and fill out the Smile Assessment. This works whether you are an Invisalign adult or Invisalign teen patient. If it turns out you are a good candidate to use the Invisalign system, you should then find an orthodontist who offers it by using the provider locator available on the Invisalign website.
Or, you can look for Invisalign providers using internet search terms like Invisalign near me, or orthodontist Invisalign near me. Once you have found your orthodontist, you should set up an initial consultation to have them use the proprietary digital scanning software, iTero, so that they can give you a custom treatment plan based on your unique orthodontic needs.
The software does more than just prepare the treatment plan; it is also what your orthodontist will use to create each Invisalign aligner. Every couple of weeks, you will pick up a new set of aligners and use those until they start to feel slightly loose. This is your signal that your teeth have moved and it is time to get your next set.
It is important that you wear your Invisalign aligners for at least 22 hours a day so that they can provide you with all the teeth straightening effectiveness as traditional metal braces. By not wearing your aligners often enough, you can slow down your treatment and make the time you need to have orthodontic treatment longer.
One great part about Invisalign is that you're able to maintain your oral health by being able to brush and floss your teeth as you normally do without using something like floss threaders or water irrigation devices. You can also eat any foods you want without worrying about damaging your braces.
At the end of your treatment time, you will get a Vivero retainer which you will use to help maintain the beautiful smile you have just attained.
Can braces or Invisalign make your teeth fall out? Dentist with Invisalign near me
Typically no, your teeth will not completely fall out by using orthodontic treatment. However, your teeth may feel slightly loose because your teeth are moving in the matrix of the jaw. This is necessary to achieve the results that your orthodontist planned out in your custom treatment plan.
You should soon start to feel your teeth set as the jaw material fills in behind the tooth. If you've ever drawn your finger through sand and watched the sand granules fall in behind as your finger moves, your jaw material works much the same way when you are wearing braces.
Is SD Align and Invisalign the same? Get Invisalign near me
SD Align and Invisalign are similar in that they are both companies that offer clear aligners as an alternative to braces. There are many companies that offer clear aligners like Toothsi, Clear Correct, Smile Direct Club, and others. However, Invisalign is the industry leader because it has the most technology put into its products, and it is one of the oldest. In short, they are not the same.
Does Invisalign work? Invisalign braces near me
Yes, Invisalign works. It can be just as effective as traditional braces at correcting mild to moderate bite issues, crooked teeth, and gapped teeth. For more complex issues, however, traditional braces are still the best because they can do more work and apply greater force.
That's not to say that Invisalign is not effective at complicated cases, but braces still are an orthodontist's go to option for significant orthodontic issues.
Invisalign clear aligners can be boosted in effectiveness through the use of Smartforce attachments, which are small blocks affixed to the teeth that apply direct pressure to certain teeth. This gives the aligners the same ability to work as braces by targeting the teeth that need the most attention.
Your orthodontist will review your treatment plan with you to let you know which options are the best for you and your unique needs.
References:
Lagravère, M. O., & Flores-Mir, C. (2005). The treatment effects of Invisalign orthodontic aligners: a systematic review. Journal of the American Dental Association (1939), 136(12), 1724–1729. https://doi.org/10.14219/jada.archive.2005.0117
Yassir, Y. A., Nabbat, S. A., McIntyre, G. T., & Bearn, D. R. (2022). Clinical effectiveness of clear aligner treatment compared to fixed appliance treatment: an overview of systematic reviews. Clinical oral investigations, 26(3), 2353–2370. https://doi.org/10.1007/s00784-021-04361-1
Contact us:
IVANOV Orthodontic Experts, 12866 Biscayne Blvd, North Miami, FL 33181
https://www.google.com/maps?cid=154326063970645489
Call us at (786) 540-1919 to schedule a free orthodontic exam.
Learn More about Find Local Orthodontists: 7 Strategies For Better Find Local Orthodontists at
Find Local Orthodontists: Strategies For Better Finding Local Orthodontists