Start your search for a local orthodontist online, looking for ones that are close to you and that have good ratings. The ratings and reviews reflect the experiences that past and present patients have experienced.
Find local orthodontists – how to find the best orthodontist
There are a few key steps that you need to take to find local orthodontists. One of the best places to start is by doing an internet search of orthodontist near me. Or if you live in the Miami area you can search orthodontists in Miami, or whatever city you live in.
Once you have that search complete and you have a list of local places, take a look next at their ratings, because this will give you an indication of what kind of orthodontic care that they provide. The most highly recommended orthodontist offices in Miami FL offer the highest level of customer service and these ratings and reviews will give you an idea of what you might be able to expect.
Then many top quality orthodontist offices like Ivanov Orthodontics will offer you a free initial consultation. This is a great way to get a sense of what treatment option might be best for you, and what kind of customer service the office provides. After all, you will be visiting these folks every few weeks to either pick up your next set of Invisalign aligners or get your braces tightened, so you want to be sure that you feel comfortable with the staff and that you like going to your appointments.
A great orthodontist who offers high quality customer service is someone who not only is an expert in dental medicine but answers all my questions and offers a wide variety of treatment options including traditional braces like metal braces or ceramic braces, Invisalign clear aligners, and even lingual braces.
You can also ask at the office if they take your insurance plan which helps make your orthodontic treatment more affordable.
We'll learn more about how to find local orthodontists Miami FL in just a moment, but first let's take a look at what some of the experts of orthodontic medicine have to say.
Recently there has been an increase in the number of people who want aesthetically pleasing orthodontic treatment (Papadimitriou, A et al.,2018).
Many patients want to have some say in their treatment and maybe even determine significant aspects of their orthodontic treatment in partnership with the orthodontist. This is driven by the appearance of their orthodontic appliances (Papadimitriou, A et al.,2018).
This is why Invisalign has such a big advantage over other orthodontic treatments like traditional braces because they are more significant and detracting from the facial appearance (Papadimitriou, A et al.,2018).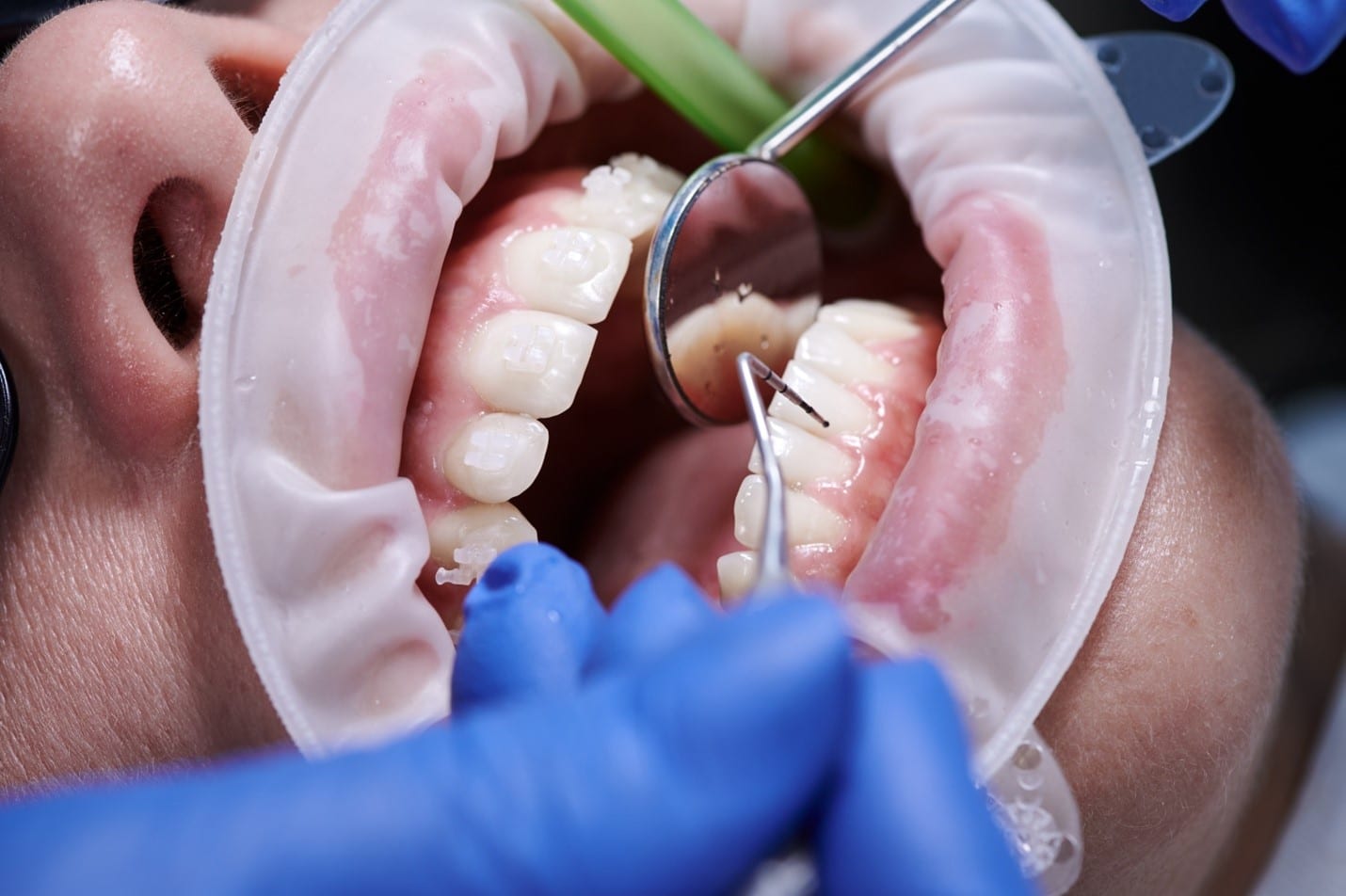 Will smile design treatment hurt? Find an orthodontist near me
This is a very difficult question to answer because every person will need different things when it comes to smile design. Smile design is a part of cosmetic dentistry that helps give you back a healthy beautiful smile and improve the appearance of your teeth.
Many people will seek smile design if they have issues like discolored teeth, cracked or chipped teeth, a gummy smile, missing or misaligned teeth, or old fillings and crowns. A cosmetic dentist will go through your desired outcomes and what possible treatments you might want to consider and will recommend any number of things like teeth whitening, crowns or bridges, porcelain veneers, implants, gum contouring, orthodontics, or even dermal fillers or Botox. Once you've had your initial consultation with the dentist, he or she will take care of dental issues like fillings or extractions first and then begin the treatment process.
Depending on what you need to have done, yes it can be painful. Implant surgery or extractions can be uncomfortable after the procedure while you are recovering, and because braces move the teeth through the jaw, you can experience some discomfort here as well. Other procedures like veneers or tooth whitening probably will not have any discomfort associated with them. However, this is a question best asked of your cosmetic dentist so that they can give you the proper answer.
Which is the best procedure to whiten and straighten teeth? Find orthodontist in my area
Whitening teeth and straightening teeth are two different procedures. You can get dental whitening strips in the grocery store, but the best way to get it done is through your dentist's office. Here they are able to apply a peroxide solution to your teeth and through the use of the right wavelength of light they can produce dramatic results in just one visit. Teeth whitening strips from the store are a much lower concentration of peroxide and they take several weeks to produce results.
Straightening teeth is done by your orthodontist. It may involve traditional braces, Invisalign, or other techniques. These can include dentofacial orthopedics in children or other appliances such as headgear and reverse pull headgear. When you visit your Miami centers for orthodontics, they will review with you all the treatment options you need and help you select the right one that suits your desired outcomes and your budget.
Do braces break our teeth? Find a local orthodontist
Hopefully not. Braces are affixed to the front of the teeth and are connected by an arch wire that is tightened to apply pressure to the teeth. If your tooth breaks due to your braces, you likely have either suffered trauma or you had weakened dental roots that could not hold up to the force applied by the braces. However, this is not likely to happen because your orthodontist will have done a full assessment of your teeth and reviewed your bone strength and gum health as well as reviewed the depth of your teeth roots so that you are assured of a successful outcome.
Does getting braces hurt, and can you get anesthesia if it does? How to find an orthodontist
The process of getting braces should actually be fairly painless. Your orthodontist will use a dental safe glue to affix the brackets to the front of your teeth, or if you are getting lingual braces to the back of your teeth. Then an arch wire is run through the brackets to connect them all and apply the pressure to the teeth. You may experience some discomfort in the few hours after your braces are put on which can be treated with over the counter pain relievers or even an ice pack applied to the outside of your cheeks.
If you wish to work on getting a beautiful smile without any brackets, you can consider the Invisalign clear aligner system. This part of your treatment plan uses a set of clear aligners to apply pressure to the teeth and move them. You may experience the same discomfort from the teeth moving that can be treated with over the counter medication, but you will not have brackets that could rub against the inside of your cheeks and cause irritation.
Reference:
Papadimitriou, A., Mousoulea, S., Gkantidis, N., & Kloukos, D. (2018). Clinical effectiveness of Invisalign® orthodontic treatment: a systematic review. Progress in orthodontics, 19(1), 37. https://doi.org/10.1186/s40510-018-0235-z
Contact us:
IVANOV Orthodontic Experts, 12866 Biscayne Blvd, North Miami, FL 33181
https://www.google.com/maps?cid=154326063970645489
Call us at (786) 540-1919 to schedule a free orthodontic exam.
Learn More about How To Get Invisalign Near Me. Just Like A Guru at