Do You Have To Get Wisdom Teeth Extraction If They Hurt?
Not everyone has a perfect teeth and bite alignment. Many people who do may later develop dental and oral health issues. This usually happens due to the problems in the eruption of wisdom teeth. Wisdom teeth are the last set of molars that human develops. They are erupted at the back of both upper and lower jaws. They are the third set of molar and usually erupt between ages of 17 to 25. For many people it erupts smoothly but for others, the process can be very painful and discomforting. For those whose wisdom teeth might not erupt properly, may experience wisdom tooth pain and other health problems. It is important to consult a dentist or orthodontist if you are suffering from severe pain and symptoms that indicates issues with the eruption of wisdom teeth. Wisdom teeth can be spotted on X-rays, and your dentist or orthodontist might recommend removing them. Following are a few reasons why you might require a wisdom tooth extraction:
Wisdom teeth are impacted

: This is a situation where the wisdom teeth do not have sufficient space to erupt properly. They might get stuck in your gums or jaws causing pain and discomfort. Partial eruption of wisdom teeth may lead to food and bacteria getting stuck around it. This can lead to

tooth decay

and

gum disease

. 

Erupting at wrong angles: Sometimes the wisdom tooth erupts at a wrong angle which may lead them to press against other teeth.

No space on jaws: If your jaws have no place for the final set of molars.
These are a few reasons why your dentist or orthodontist might suggest that you get your wisdom teeth removed. They might refer you to oral surgeons for the extraction process.
Wisdom tooth pain relief:
Wisdom teeth eruption can be discomforting. Even if you require extraction, it may take a while for your appointment for removal. Till then, here are a few home remedies to relieve wisdom teeth pain:
Take

pain relief

medications. 

Use ice packs frequently to reduce swelling and pain.
Saltwater rinse

will help in healing any wounds and clean any stuck debris around the area.
Apply

clove oil

on a

cotton ball

and place it on the wisdom tooth. Make sure to have it placed for a few minutes after which you can remove and throw the

cotton ball

. The clove oil has flavonoids that possess

anti-inflammatory

agents. This will help in reducing inflammation and may reduce

tooth pain

. 
You can also make

mouth rinse pain reliever

. Take warm water and add a few drops of vanilla extraction in it. Add the following essential oils; peppermint, roman chamomile, myrrh, lemon, tea tree, coconut oil and thyme. Swish it for a minute in the mouth and spit it. 
The above mentioned tips may help in reducing your pain, but sometimes the permanent solution may only be to have your wisdom teeth removed.
Causes of wisdom tooth pain in jaw:
The pain in jaws is caused usually when your wisdom teeth pushes against other teeth. This leads to movement of the teeth which in return causes jaw pain and discomfort. You might also feel soreness and stiffness in your jaws along with difficulty in opening your mouth. 
Wisdom tooth growing pain, how to find a specialist for treatment?
Usually, when your wisdom teeth are growing, they break through your gums which can cause pain and discomfort. Many people wonder "wisdom tooth pain when to see a dentist?" You will need to visit a dentist or orthodontist when your pain gets severe. They will do X-rays and determine if an extraction is required or not. 
There are several ways you can look for a dentist or orthodontist for impacted wisdom tooth jaw pain or wisdom tooth gum flap pain in your area. Whether you are looking for an orthodontist in Miami or specialists in other parts of the world, one of the most convenient ways to search them is through the internet. Use powerful search engines such as Google. Use search queries such as "dentist or orthodontist in my location" or "best orthodontist in the area". 
IVANOV Orthodontics is an Orthodontic specialist in Miami Beach, FL. They are one of the best orthodontic clinics in the US that provides various orthodontic treatments including braces for youngsters and adults with different braces band colors. They provide quality orthodontic care at affordable price and are committed in improving your smile through traditional metal braces and other modern appliances.
While searching an orthodontist or dentist for wisdom tooth extraction or examination, make sure the clinic is convenient for you to visit. Visit a dentist or orthodontist that is open on Saturdays if you have a busy schedule on weekdays due to job or other important activities. 
Wisdom tooth pain symptoms:
Wisdom teeth eruption can be painful and discomforting. Following are a few symptoms of wisdom teeth eruption:
Pain behind wisdom tooth

or molars: The pain is usually felt at the back of your mouth.

You might able to see your wisdom tooth erupting: You might also see your wisdom tooth with a mirror poking through the gums.

Wisdom tooth pain can t open mouth

: You might have difficulty opening the mouth or swallowing foods. 

Pain and swelling: The area might get swelled, inflamed and red.

Pus and bleeding gums: You might suffer from pus and bleedings from the gum.

Wisdom tooth pain sore throat

: Infected wisdom tooth may cause pain on jaws, throats and necks. It may also lead to swollen lymph glands and sore throat.
If you suffer from fever, excessive bleeding, severe pain, difficulty in breathing and swallowing, pus or blood is nasal discharge, loss of feeling or excessive numbness, and swelling that keeps on worsening call your dentist, orthodontist or oral surgeon. If you are looking for a local orthodontic specialist in North Miami Beach, FL, consult IVANOV Orthodontic Experts. 
IVANOV Orthodontic Experts is orthodontist in North Miami Beach, FL. At IVANOV Orthodontic Experts, you will get quality orthodontic care for all your oral and dental needs. They also provide various types of braces including clear braces and Invisalign braces. 
FAQs
How painful is it to have your wisdom tooth extracted?
Usually the procedure is not painful as you will be given anesthetic and that area will be numb. But you might feel some pressure before your tooth is removed. If you do feel some pain, let your dentist, orthodontist or oral surgeon know about it. 
Why is a wisdom tooth so painful?
Wisdom teeth are the final set of molars. When a tooth pushes through the gums, it can be painful. Some people might also develop complications during the eruption of wisdom teeth which may lead to additional sufferings. If you are feeling symptoms mentioned above, contact a dentist or orthodontist.
What does it feel like to get your wisdom teeth removed?
The procedure might not be that painful as you will be given anesthetic. After the removal it is important to apply cold packs for the first 24 hours. Keep your head elevated and avoid major swelling at the start. This will result in less swelling that will leave sooner. Do your daily activities so your head is elevated and this will also help in reducing pain.
Should I get my wisdom teeth out if they are not bothering me?
Usually your dentist or orthodontist will recommend the extraction if the wisdom teeth are causing some sort of pain or discomfort and are not erupting properly. If they are coming out healthy without causing any problems, there is no need for the removal of wisdom teeth.
Final Thoughts
Many people don't have issues with the eruption of their wisdom teeth. As long as they are not causing problems, there is no need for removal. If you are suffering from worsening pain and symptoms mentioned above, contact your dentist or orthodontist near me. They will conduct X-rays, etc. to see if there is a need for removal or not. For extraction, your dentist or orthodontist might refer you to an oral surgeon who will carry out the extraction. If you are looking for a good orthodontist for wisdom tooth pain or other orthodontic issues in North Miami Beach, FL, it is highly recommended that you consult IVANOV Orthodontic Experts. 
At IVANOV Orthodontic Experts, you will find professional and welcoming staff. They are committed in improving your life and smiles, through quality orthodontic care. They provide quality treatment for various orthodontic issues including braces, invisalign and much more. If you are looking for excellent and affordable treatment, book your appointment with us.
Contact Us
IVANOV Orthodontic Experts, 12866 Biscayne Blvd, North Miami, FL 33181 https://www.google.com/maps?cid=154326063970645489
Call us at (786) 540-1919 to schedule a free orthodontic exam.
Learn more about Tips on Looking For Affordable Braces at https://ivanovortho.com/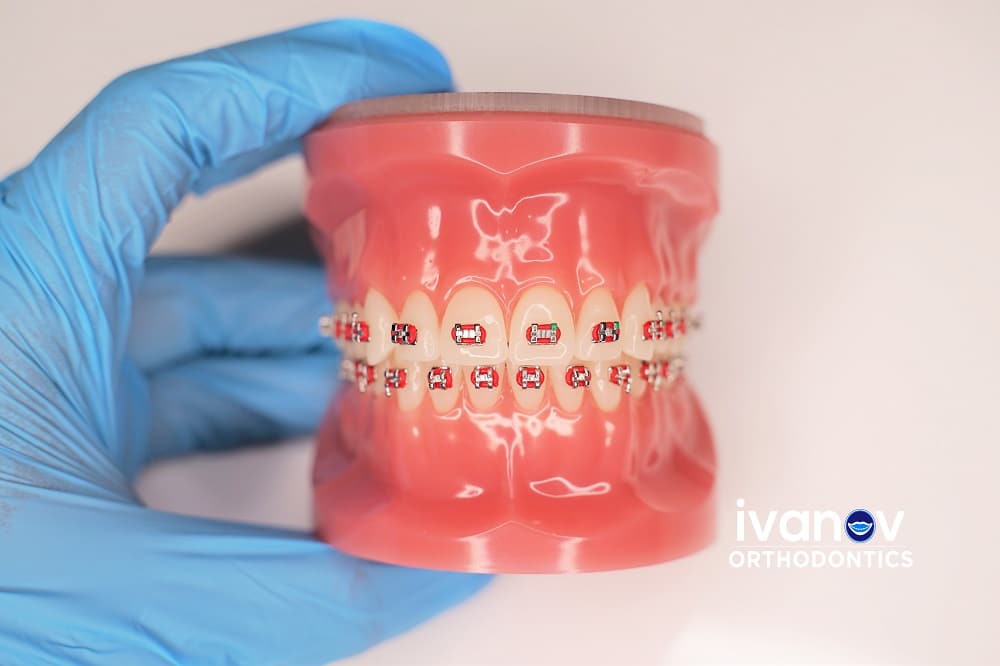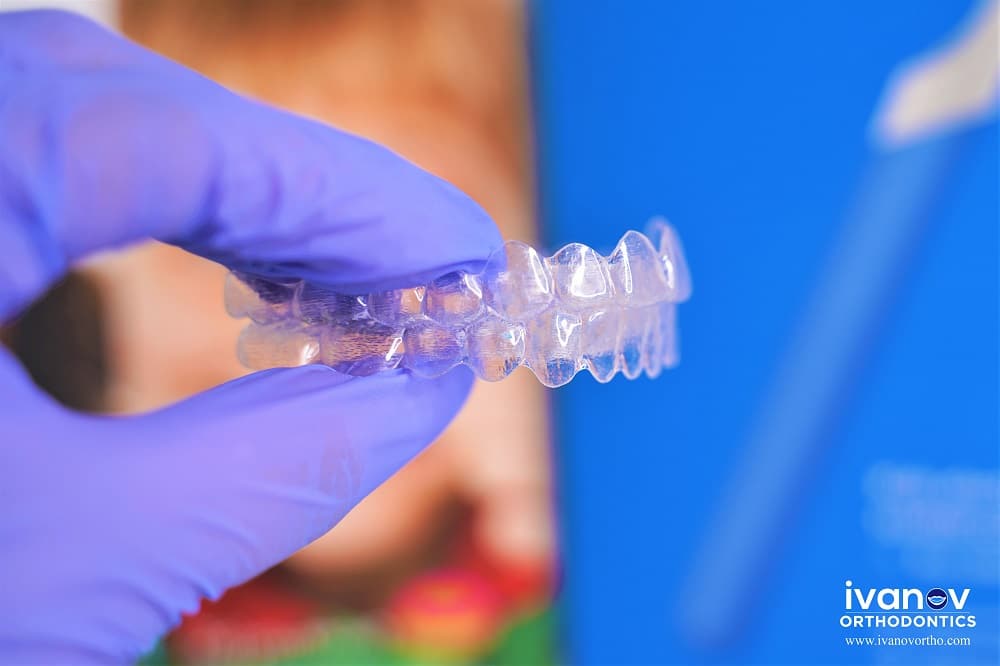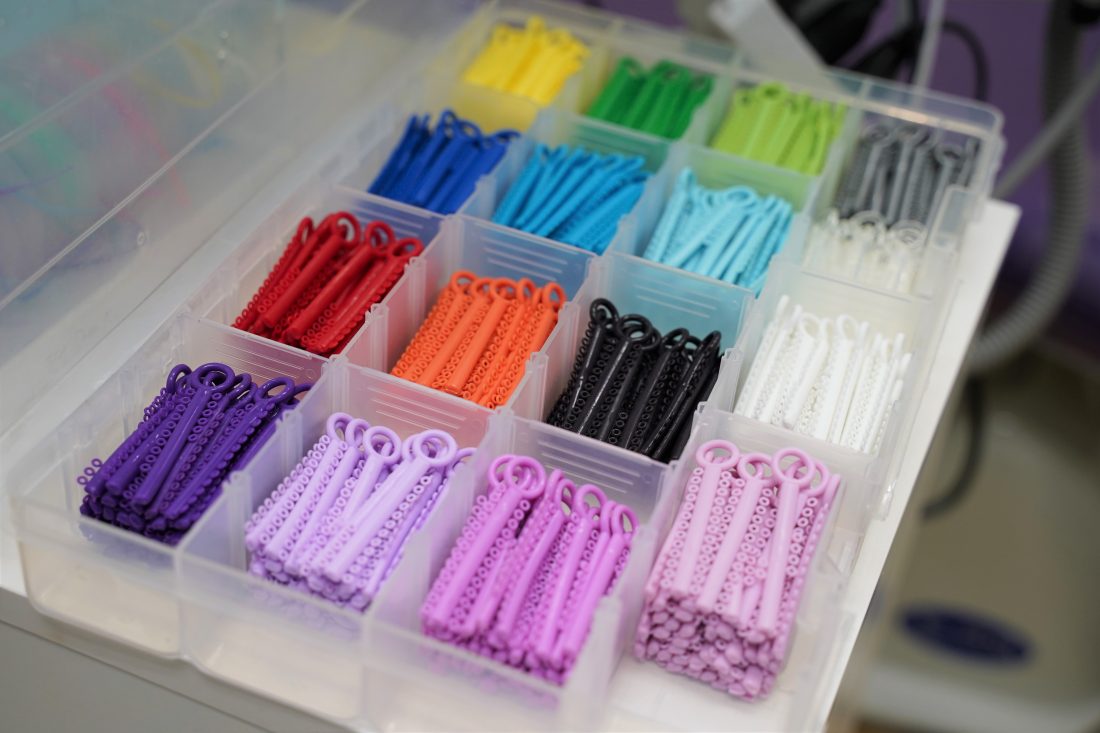 FIVE-STAR PATIENT TESTIMONIALS
Amazing experience! I've had my braces for 6 month now and I'm impressed of how much my teeth have changed. No pain at all. Dr. Ivanov is such a sweet person and very professional, he knows what he's doing and always cares for patients personal concerns. Highly recommended!
Tula Garcia
Dr. Ivanov was amazing. When I first got my braces I was scared it was going to last 4yrs for my teeth to look better but it only lasted 2yrs and the results are beyond amazing. I'm really happy with everything and would absolutely recommend him to anyone. Thank you so much.
Kimberly Martinez
Very good experience. The attention was great. The doctor is very punctual and they don't make you wait, which for my busy schedule is super important. Also, the time the doctor told me I had to wear the braces was the exact time I needed and I was very happy with the results. Definitely recommend him.
Laura Jimenez
Dr. Ivanov was amazing. He was very understanding and took the time to explain, every step of the process for my daughters braces. I am proud to say with great care her braces were finally removed and the end result is the beautiful smile she now has. Thank you
Christina Jenkins
Ivan and his staff made my experience a smooth and convenient process. I am absolutely delighted and satisfied with the progress and how far my teeth has come. Ivan and his staff works effortlessly to ensure that my teeth are perfected beyond my expectations. If I had any other choice I would still choose Ivanov Orthodontic experts.
Joshua Xavier
My family and I are so happy with the results of Dr. Ivanov!!! So knowledgeable, kind and always available to answer questions. I am so happy we found him and his staff. I am looking forward to addressing my dental needs now that the family is on track!!! How many can say that about their dental experts. Way to go Dr. Ivanov!!!
James C. Murphy
He is awesome. You will start seeing changes quick in your smile. He shows passion in his work, he cares about you and your smiles. The office is very nice and great customer service. You will be in good hands if you choose to go with him.
Ketty Platon