Convenient Orthodontic Treatment: The Average Cost of Invisalign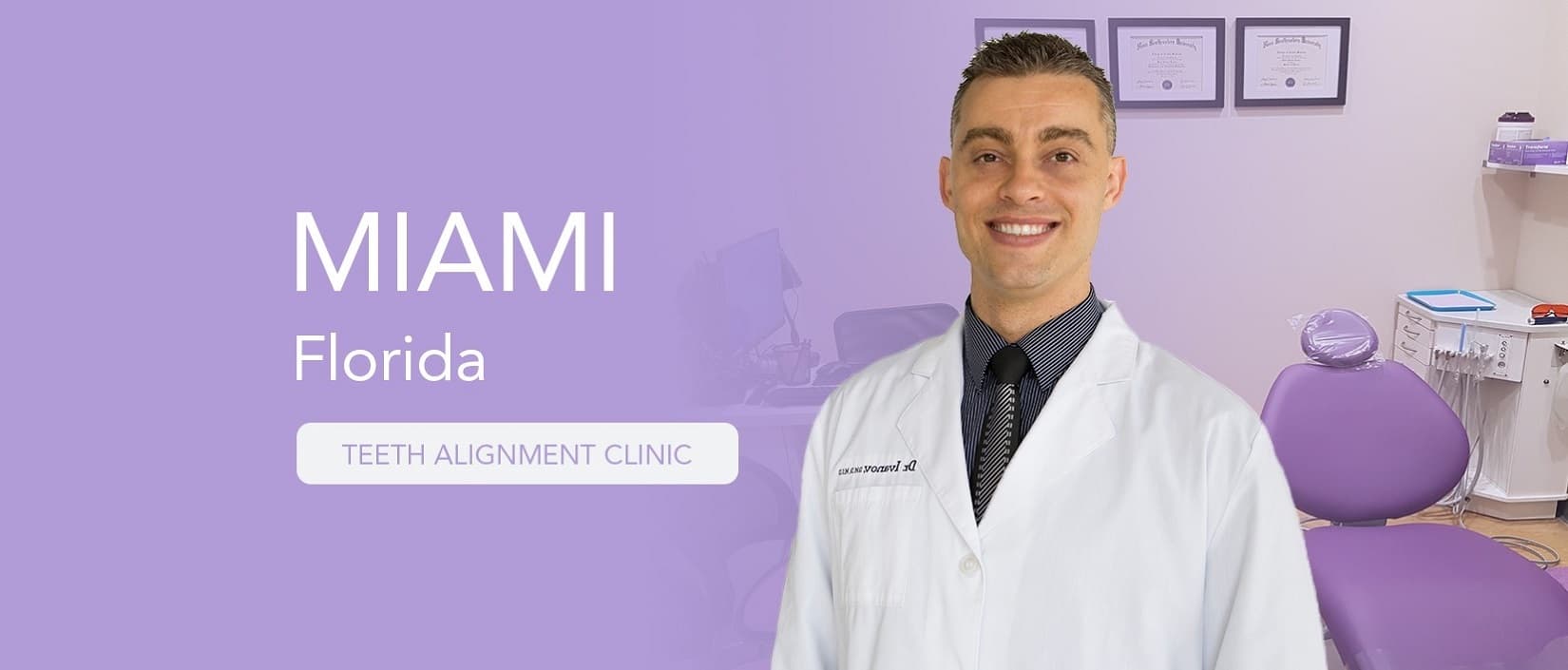 Get your Best Smile: Average Cost of Invisalign
Orthodontic treatment can help improve your smile with teeth straightening tactics. There are several to choose from. Invisalign is popular because it is very discreet. It is also helpful to have aligners since you can remove them to eat or brush your teeth. Many adults get Invisalign to make minor cosmetic changes. Traditional braces are still the most efficient way to fix severe misalignment. Talk to your orthodontist about the best straightening treatment for you.
Learn About the Average Cost of Invisalign
The cost of Invisalign treatment  is similar to traditional metal braces. You can expect to pay anywhere from $4,000 to $8,000 for treatment of both the top and bottom teeth. Your orthodontist makes a treatment plan after reviewing your dental records and giving you an exam. Once the treatment plan is decided on, you can discuss your Invisalign cost.
How much does Invisalign cost?
The average cost is between $4,000 and $8,000 for complete treatment. Your cost estimate depends on the severity of your misalignment.
Comparing the Cost of Braces or Invisalign
Traditional metal braces cost is dependent on the degree of your dental problems. The average cost of metal braces for the top and bottom teeth is $3,000- $7,000. Patients with minor issues may pay less. Individuals with complex and lengthy treatment can pay up to $10,000.
Invisalign aligner trays cost about $4,000 – $8,000. The cost of your Invisalign depends on the number of aligner trays you must use. Invisalign is also used for minor misalignment. Extreme misalignment requires metal braces, ceramic braces, or clear braces. Metal braces are the most efficient for difficult orthodontic repairs. The professionals at Ivanov Orthodontic Experts can help you determine the best straightening option for you.
How much does Invisalign treatment cost?
Invisalign costs about $4,000 – $8,000. You may only need aligners on the top or bottom teeth. The price is adjusted to depict the length of treatment and number of aligners.
What are teeth straightening options for adults?
Adults often prefer discreet braces. Invisalign aligners, clear braces, and ceramic braces are popular with adults. You can still get metal braces as an adult, however. Your orthodontist can help you make the best decision according to your dental health and degree of misalignment.
Find an Invisalign Consultation Near Me
When you are ready to find an orthodontist to help you with Invisalign aligners, ask your regular dentist for a referral. Most dentists have a few reputable orthodontists they send patients to. You can also look online for dental professionals that provide Invisalign treatment. You can find Invisalign near me with an orthodontist in Hallandale Beach.
Have your dental records sent to the Invisalign orthodontist before your consultation. Your orthodontist needs to review them before your consultation. During a consultation, the dentist can tell you about office procedures, Invisalign treatment details, and the cost of your Invisalign. The orthodontist may also discuss other treatment options that better fit your situation.
Affordable Ceramic Braces
Ceramic braces can help you remain discreet while also providing a more traditional repair of your smile. Ceramic braces run about $4,000 – $8,000. You can help keep the cost low by following all the directions given by your orthodontist near me. This ensures that your braces treatment ends in a timely manner. If you have dental insurance, contact the company to find out how much coverage you have for orthodontic treatment. Many orthodontic clinics offer self-pay discounts and financial arrangements with monthly payments.
Where can I find affordable dental care?
You can find dental care near you by looking online, calling your insurance provider, or asking friends and family. Sometimes you need to check with a few different dentists to find one that offers the services you need. For example, you may prefer a dentist with emergency services, weekend appointments, or one that works with children.
Understanding Invisalign Treatment
When you begin Invisalign treatment, your orthodontist must take impressions of your teeth. The doctor fills a metal tray with a polymer material and places it in your mouth. You must bite down on the substance and remain still until the dentist tells you it is okay to move. The orthodontist uses the finished product for your clear aligner trays.
Once you get your aligners, you must wear them about 22 hours each day. This gives you time to eat and brush your teeth without the aligners in place. It is also nice to have the option of taking the trays out for special occasions, such as a wedding or graduation. Ivanov Orthodontic Experts can help you learn more about Invisalign treatment.
The Best Invisalign Near Me
When you look for an Invisalign dentist near me, research the reputation of the clinic. You can look at the website to find out more about the experience and education of the orthodontist. You can also find out about the different services offered, such as Invisalign for kids. If you need detailed information about teeth braces cost, call the office to find out more. Be sure to read the reviews and testimonials from other customers. Many orthodontists also post before and after pictures of patients. These show the results of wearing braces.
Analyzing Invisalign Offers Near Me
Some orthodontic offices advertise promotional offers to help with the cost of clear teeth aligners or other treatments. It is important to read all of the information to see if these are valid deals. If your dental insurance covers some of the cost, make sure the orthodontist takes your insurance.
You should also make sure the overall cost is comparable to other orthodontists. It is not possible to know how much you should pay for treatment until you have a proper orthodontic exam. Some places may offer a free consultation to earn your business, as well. The best way to make Invisalign affordable is to find an orthodontist that always offers self-pay discounts and manageable payment plans. Promotions can get confusing and may have stipulations.
Convenient Orthodontic Treatment: The Average Cost of Invisalign
Your Invisalign treatment can give you a beautiful smile. It is necessary, however, to take your time finding the right orthodontist. You need an orthodontist that offers a variety of treatment options. You may need traditional braces if you have severe alignment issues. An experienced orthodontist can help you choose the most efficient treatment. Make an appointment with Ivanov Orthodontic Experts for a braces evaluation today.
Contact Us
IVANOV Orthodontic Experts, 12866 Biscayne Blvd, North Miami, FL 33181 https://www.google.com/maps?cid=154326063970645489
Call us at (786) 540-1919 to schedule a free orthodontic exam.
Read More About How to Find the Best Orthodontist in Miami Area for Braces and Invisalign at https://ivanovortho.com/
Learn More About The Best Braces for Adults at  https://ivanovortho.com/learn-about-the-best-braces-for-adults/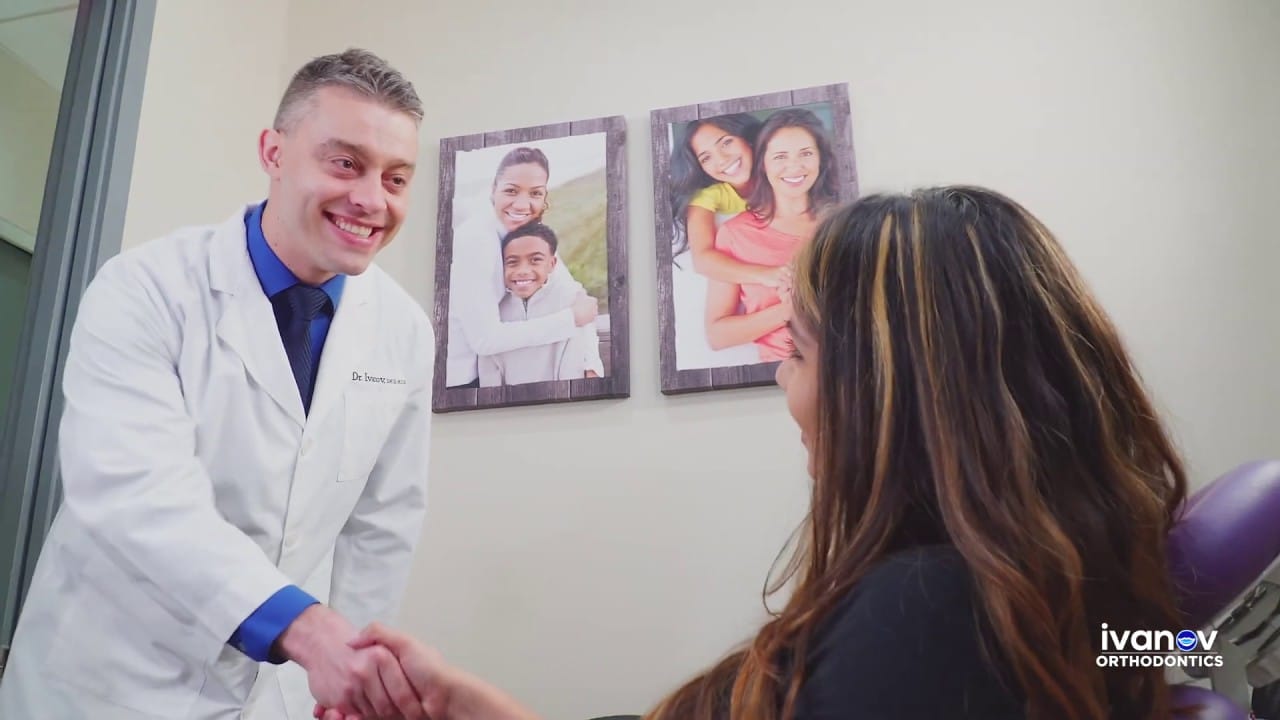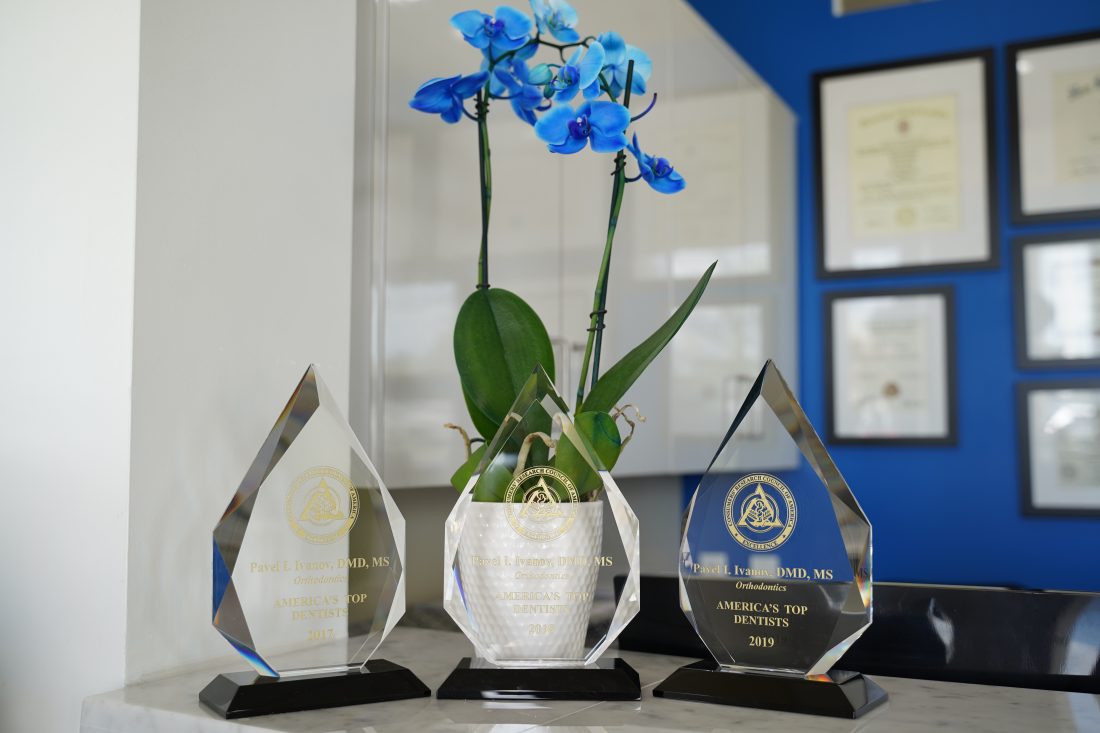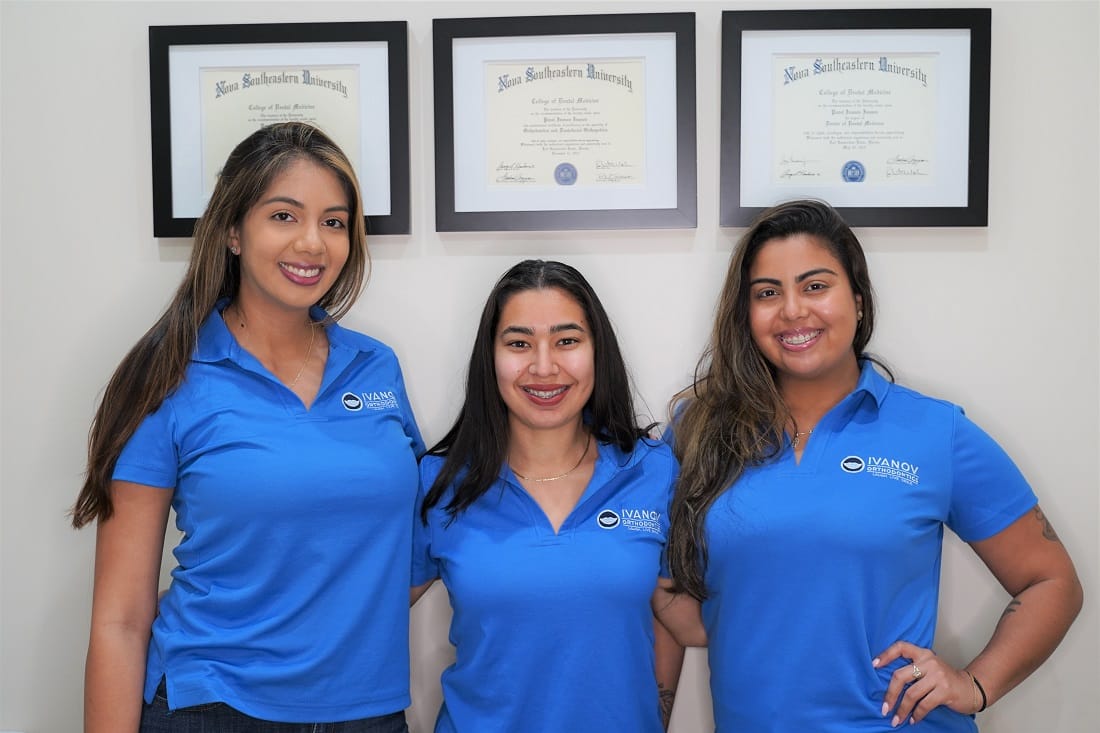 FIVE-STAR PATIENT TESTIMONIALS
Amazing experience! I've had my braces for 6 month now and I'm impressed of how much my teeth have changed. No pain at all. Dr. Ivanov is such a sweet person and very professional, he knows what he's doing and always cares for patients personal concerns. Highly recommended!
Tula Garcia
Dr. Ivanov was amazing. When I first got my braces I was scared it was going to last 4yrs for my teeth to look better but it only lasted 2yrs and the results are beyond amazing. I'm really happy with everything and would absolutely recommend him to anyone. Thank you so much.
Kimberly Martinez
Very good experience. The attention was great. The doctor is very punctual and they don't make you wait, which for my busy schedule is super important. Also, the time the doctor told me I had to wear the braces was the exact time I needed and I was very happy with the results. Definitely recommend him.
Laura Jimenez
Dr. Ivanov was amazing. He was very understanding and took the time to explain, every step of the process for my daughters braces. I am proud to say with great care her braces were finally removed and the end result is the beautiful smile she now has. Thank you
Christina Jenkins
Ivan and his staff made my experience a smooth and convenient process. I am absolutely delighted and satisfied with the progress and how far my teeth has come. Ivan and his staff works effortlessly to ensure that my teeth are perfected beyond my expectations. If I had any other choice I would still choose Ivanov Orthodontic experts.
Joshua Xavier
My family and I are so happy with the results of Dr. Ivanov!!! So knowledgeable, kind and always available to answer questions. I am so happy we found him and his staff. I am looking forward to addressing my dental needs now that the family is on track!!! How many can say that about their dental experts. Way to go Dr. Ivanov!!!
James C. Murphy
He is awesome. You will start seeing changes quick in your smile. He shows passion in his work, he cares about you and your smiles. The office is very nice and great customer service. You will be in good hands if you choose to go with him.
Ketty Platon