How Can Orthodontic Treatment Help Alleviate Chattering Teeth?
Orthodontic treatment offers a promising solution for individuals experiencing chattering teeth. By addressing the underlying causes, orthodontic interventions can effectively alleviate this issue. Through the use of various techniques and appliances, orthodontists can provide targeted treatments tailored to the specific needs of each patient.
Orthodontists have a range of techniques and appliances at their disposal to effectively treat chattering teeth. One of the most common options is traditional braces, which involve the use of brackets and wires. Traditional braces work by applying gentle force over time to guide the teeth into their proper alignment. This process not only corrects misalignments but also provides stability to the teeth, reducing excessive movement and minimizing the occurrence of chattering.
In addition to traditional braces, Invisalign has emerged as a popular alternative for treating chattering teeth. Invisalign utilizes a series of clear aligners that are custom-made for each patient. These aligners are designed to exert specific forces on the teeth, gradually moving them into their desired positions. Invisalign aligners are removable, making them convenient for eating, brushing, and flossing. The nearly invisible appearance of Invisalign aligners is also a significant advantage for those who wish to minimize the visibility of their orthodontic treatment.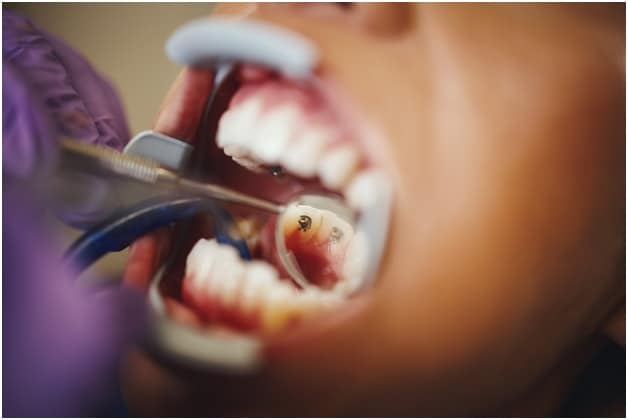 Another aesthetic option for addressing chattering teeth is lingual braces. Unlike traditional braces that are placed on the front of the teeth, lingual braces are attached to the back surfaces of the teeth. This positioning makes them virtually invisible to others when smiling or talking. Lingual braces function similarly to traditional braces, gradually aligning the teeth and correcting bite issues that contribute to chattering. Orthodontists carefully assess each patient's specific needs and preferences to determine the most suitable treatment approach, whether it involves traditional braces, Invisalign, or lingual braces.
The selection of the appropriate orthodontic technique or appliance for treating chattering teeth depends on various factors, such as the severity of the issue, the patient's lifestyle, and their aesthetic preferences. Orthodontists consider these factors during the initial consultation and examination to develop a personalized treatment plan. By tailoring the treatment approach to each individual, orthodontists can effectively address chattering teeth and guide patients toward achieving a healthy, functional bite and an aesthetically pleasing smile.
What Are the Potential Causes of Chattering Teeth That Orthodontic Treatment Can Address?
Teeth chattering can stem from multiple factors, and orthodontic treatment can address many of them. Some potential causes include misaligned teeth, malocclusions, temporomandibular joint disorders (TMJ), and bruxism. These issues can contribute to the irregular contact and movement of teeth, leading to chattering or clenching. Orthodontic interventions aim to correct these underlying problems, promoting proper alignment and reducing excessive tooth movement.
What Orthodontic Techniques or Appliances Are Commonly Used to Treat Chattering Teeth?
Orthodontists employ various techniques and appliances to treat chattering teeth. Traditional braces, consisting of brackets and wires, are a common option. These braces gradually align the teeth, correcting misalignments and providing stability. Invisalign, an alternative to traditional braces, utilizes clear aligners to achieve similar results. Lingual braces, as discussed above, attach to the back of the teeth and are another aesthetic option for addressing chattering teeth. Orthodontists evaluate each patient's needs to determine the most suitable treatment approach.
Can Braces or Invisalign Effectively Reduce Teeth Chattering?
Numerous studies and scholarly sources have documented the effectiveness of both braces and Invisalign in reducing teeth chattering (O'Brien, 2017). Braces correct bite issues and minimize excessive tooth movement, thereby reducing teeth chattering. The gradual realignment of the teeth through braces allows for improved dental function and aesthetics.
Invisalign, an alternative to traditional braces, also proves to be an effective treatment option for reducing teeth chattering. Invisalign aligners apply similar forces as braces but have the advantage of being virtually invisible. These clear aligners are custom-made to fit snugly over the teeth, exerting the necessary pressure to align them properly. By gradually repositioning the teeth, Invisalign helps alleviate chattering teeth, resulting in enhanced dental function and a more aesthetically pleasing smile.
The success of both braces and Invisalign in reducing teeth chattering is supported by research studies. A study conducted by O'Brien (2017) found that orthodontic treatment, including the use of braces, effectively corrected deep bite and retroclined upper front teeth in children. The study highlighted the positive impact of orthodontic interventions on bite issues, which can contribute to teeth chattering. Additionally, Tahan and Feldman (2020) emphasized the orthodontic management of patients with temporomandibular disorders (TMD). Their research demonstrated that orthodontic treatments, such as braces, can play a significant role in alleviating TMD-related symptoms, including teeth chattering.
These scholarly sources not only provide evidence of the effectiveness of braces and Invisalign in reducing teeth chattering but also emphasize their broader impact on dental health and function. Orthodontic treatment with braces or Invisalign offers a comprehensive approach to address misalignments, malocclusions, and bite irregularities, which are often associated with teeth chattering. By aligning the teeth properly, these treatments improve the overall stability and functionality of the bite, thereby reducing excessive tooth movement and the accompanying chattering sensation.
Both braces and Invisalign have been proven effective in reducing teeth chattering. With braces and Invisalign, individuals experiencing chattering teeth can achieve enhanced dental function and improved aesthetics.
How Long Does Orthodontic Treatment Typically Take to Alleviate Chattering Teeth?
The duration of orthodontic treatment to alleviate chattering teeth varies depending on the severity of the underlying issues. Treatment length can range from several months to a few years. Orthodontists develop customized treatment plans based on individual needs, considering factors such as misalignment, malocclusions, and jaw conditions. Regular progress assessments and adjustments ensure that the treatment progresses effectively, ultimately reducing teeth chattering and improving overall oral health.
In conclusion, chattering teeth can result from various causes, including misalignment, malocclusions, TMJ disorders, and bruxism. Orthodontic treatment, such as braces and Invisalign, offers effective solutions for addressing these issues. By realigning the teeth and correcting bite irregularities, orthodontic interventions help alleviate teeth chattering and promote better dental function and aesthetics.
The duration of treatment varies based on individual circumstances, and regular follow-ups with an orthodontist are essential for monitoring progress and achieving successful outcomes. For personalized guidance on addressing chattering teeth, consider consulting with our qualified orthodontist and make your appointment today at Ivanovortho.com.