For folks who have been wondering about the possibility of getting corrective orthodontic work done, one thing which keeps many away from even looking is the thought that it is simply not possible. The fear or worry about being rejected or just not being a good candidate for orthodontic treatment can make individuals feel even more self-conscious as there is always the fear that their problems are untreatable.
Can I get braces with missing teeth?
Although the experts are clear on the negative consequences that can occur from missing teeth, folks still have hesitations.
Research seems to suggest that hypodontia or missing teeth is more prevalent in females and in the permanent teeth set (Rakhshan V, 2015).
Congenitally missing teeth (CMT), or hypodontia, is a highly costly dental problem (Rakhshan V, 2015).  Plus it can lead to self-esteem issues and even bigger health issues if left untreated.
Dental treatments for CMT are very expensive health services and the combination of all necessary treatments such as orthodontic, prosthodontic, and surgical measures can be burdensome (Rakhshan V, 2015). This is why it is important to get treatment as soon as possible to avoid further problems down the road.
What is not always as clear is can you even get braces with missing teeth?
Can you get braces with missing teeth?
There are of course many variations on the questioncan I get braces with missing teeth such as can I get braces with missing molars or can I get braces with side teeth missing? However, there is good news and the good news is not only can one get braces with missing teeth but they absolutely should!
As mentioned before, a huge concern for many individuals is that they will be rejected or not be a good quality candidate for getting orthodontic work done because they have missing teeth. What these individuals do not realize is that oftentimes the very procedure they are worried will not work is actually the very best one for helping them. Now of course part of this will depend on your own personal medical history and why your teeth are missing the first place.
Braces with missing molars
Teeth that are missing because of accidents or other orthodontic diseases will definitely need to be examined by a skilled orthodontic office to determine what the root cause is. However, if you have teeth that are in good shape and are capable of the stress of having braces installed, then getting braces or other corrective orthodontic work done can be a huge boon to individuals who thought they might be faced with the prospect of living with their missing teeth for the rest of their life.
Some things that might preclude an individual from being a good candidate could be if they happen to have weak teeth or weaker bone structures as utilizing braces does put stress on the teeth and the jaw.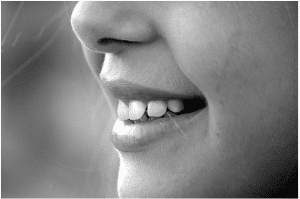 Can You Get Braces If You Have Missing Teeth?
However, this worry need not be a preventative wall for you, and the only way to know for sure can you get braces if you have a missing tooth is to talk with your orthodontic office. Many orthodontic offices offer free consultations so you can talk with your orthodontic office and find out what your particular needs are and what can be done to address them.
Medicine is incredibly individualized and no one plan could cover every eventuality for every medical situation that any individual may have.  However as mentioned before, the good news is that in the vast majority of cases, missing teeth are not on their own a hindrance to receiving high-quality orthodontic care.
Braces with missing teeth before and after
Now that we have answered a question of can you get braces if you have a missing tooth, the next major question people will ask is what can brace actually do for me if I have a missing tooth? The answer is – a lot! One of the main benefits of getting orthodontic work done if you are an individual who has a missing tooth or even a few missing teeth is that getting the orthodontic work done will also correct other potential orthodontic problems that you are suffering from, such as teeth grinding on each other, teeth coming in at odd angles or crooked teeth.
It can also actually help to fix the missing tooth itself! Oftentimes when receiving orthodontic braces or other corrective orthodontic work, it will actually help to close the gap produced by the missing tooth. Your orthodontic office can help design a treatment specifically for you that will help ensure that the missing tooth does not become a noticeable facet of your smile but instead they can utilize braces to help close the gap and leave you with a smile that is beautiful and seamless.
This oftentimes is a huge relief to individuals who feared they would have to live with the missing tooth forever and the unwanted attention that a missing tooth can bring. Getting corrective orthodontic work done in the form of braces or other orthodontic work can thus help the self-esteem of individuals in a big way as now they can have a normal beautiful smile without a gap inside.
In some rare instances, the missing tooth may actually even have been a blessing in disguise as sometimes orthodontic work requires that a tooth be removed to provide space for the other teeth to fit in properly. If your tooth is missing, it may already have accidentally saved you significant time and money instead of having to have it professionally removed so that you could receive your orthodontics.
Cost of braces with missing teeth
The last reason why many individuals continue to suffer from missing teeth unnecessarily is the fear of the cost. And of course, orthodontic work can be relatively expensive, depending on what an individual deems as expensive first place.
The fact of the matter is that high-quality offices like Ivanov Orthodontics and other expert offices make a special effort to ensure that their clients are able to afford the orthodontic care they need regardless of their financial state.
One of the primary ways of doing this for individuals who do not have orthodontic insurance or the money to pay for the procedure outright is to do something called payment plans. These plans are a way to make smaller monthly payments that can fit well within the budgets of most families. This could be important as not only can it correct an orthodontic problem which itself might end up costing far more money if left untreated, but it can also do so in a way that does not harm your family's budget or financial stability. By breaking up one large payment into many small payments, nearly anyone can get good quality orthodontic care at a price they can afford.
With so many benefits, so much to gain, prevention of possible orthodontic issues, fixing your smile, closing up gaps in the teeth, and being able to do so all at a great price, it is little wonder then that many individuals are looking to get braces with missing teeth before and after the treatment is done, relax and enjoy their great smile.
Summary:
If you are wondering if you can get braces even though you have missing teeth, the answer is most likely yes. However, to be certain, you will need to speak to an orthodontist who can provide a tailored assessment and treatment for you.
As it stands, braces are a really good option for fixing gaps and unwanted spaces in the mouth. There are different reasons why people lose their teeth. Sometimes these reasons include genetics, gum disease, dental injuries, gingivitis, and other dental diseases.
It is important to prevent these as much as possible, especially ones such as periodontal disease, gum disease, or gingivitis. With good oral hygiene, prevention is possible.
You can prevent gingivitis and periodontal disease by regularly visiting the orthodontist or dentist and actively complying with the instructions your dentist and orthodontist give you for taking care of your teeth.This is important for both adults and children.
If you or a family member have any of the aforementioned problems, it is essential that you see a dental professional and get it treated as soon as possible.Those who have visibly missing teeth are very likely to seek treatment for aesthetic reasons However even if you can hide your missing teeth, it is important to get them corrected to avoid developing problems that can occur as a result.
Reference:
Rakhshan V. (2015). Congenitally missing teeth (hypodontia): A review of the literature concerning the etiology, prevalence, risk factors, patterns and treatment. Dental research journal, 12(1), 1–13. https://doi.org/10.4103/1735-3327.150286