Your initial appointment for your orthodontic treatment is the time where you can learn all about the different types of treatment and how to pay for them. You get the chance to ask your orthodontist questions to learn more about the process so you can feel confident that you have made the right choice.
Book orthodontist appointment – orthodontist appointment near me
The first step in getting orthodontic treatment is to book orthodontist appointment Miami FL. Many orthodontists will offer you a free initial consultation so that you can get an idea of what possible treatments there are and what kinds of orthodontic appliances may be used.
This is also a great time to ask questions of your orthodontist, because there are many different things that can be done depending on the age of the patient and the type of correction that is needed.
For instance, young children may need both orthodontics and dentofacial orthopedics to help correct small palates or other skeletal issues so that the teeth can grow in correctly. This is compared to adults who may just need correction for misaligned teeth or gapped teeth.
Orthodontics in general is the treatment of any issues with the alignment of the teeth and jaws. Orthodontists are all dentists who go on to complete additional training in orthodontics once they complete dental school. They are a key part of your complete oral health care team.
We'll learn more about the importance of book orthodontist appointment but first let's take a moment to see what some of the experts of orthodontic medicine have to say.
Some interesting research has been done that shows that socio-demographic factors may not influence how a parent views the need for their child to receive orthodontic care, but it may lower their perceptions of how severe their child's dental problems are (Doğan, AA et al., 2010).
However, some orthodontists may actually be influenced by these factors when they assess the patient's orthodontic needs (Doğan, AA et al., 2010).
This research means that regardless of someone's socioeconomic status, an orthodontist should always bring parents into the decision-making process and help educate parents and patients throughout so that they can all collaboratively come up with the treatment plan (Doğan, AA et al., 2010).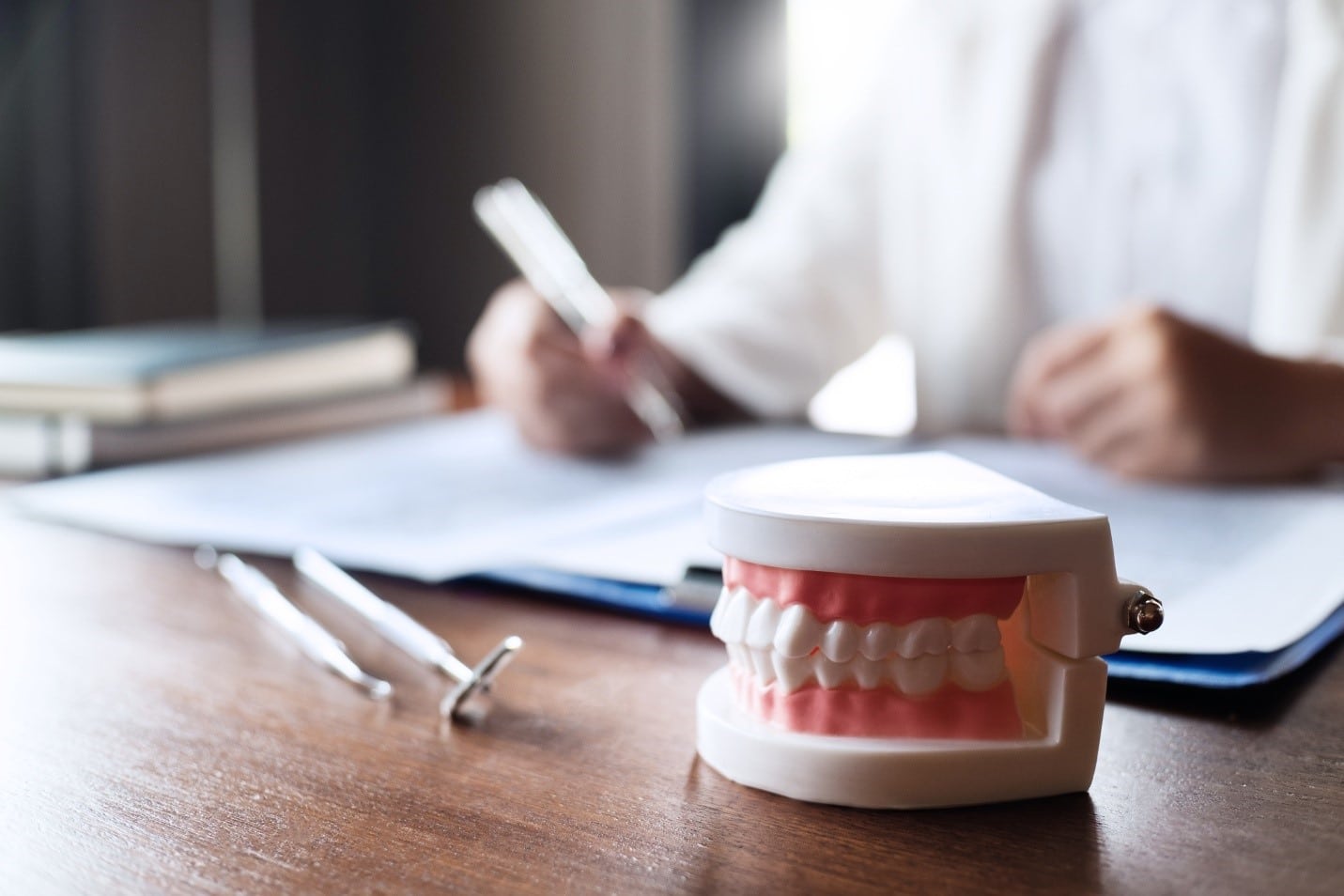 What happens if I'm not regular in my braces appointments? How to schedule an orthodontist appointment
One of the key things during orthodontic treatment is to make sure that you are attending all of your appointments. Your teeth will be moving slowly throughout the treatment time, which usually is 2 to 3 years, and it's important to keep it on track. Metal braces require tightening which is a process by which the orthodontist will switch out or relocate the arch wire in order to apply additional pressure and continue the movement.
If you're using the Invisalign treatment system, it's important to go in and collect your next set of trays so that like with regular braces, your treatment continues to advance. By not keeping up with your appointments, your treatment will stop progressing, and in the case of Invisalign could even reverse. With regular braces it will just simply stall. The goal of orthodontic treatment is to provide you with a beautiful smile at the end so it's important that you keep up with each of your appointments
How long does it take to get a dental appointment? How to get an orthodontist appointment
The time it takes to book an appointment with a dentist depends a lot on the urgency of the dental care that is needed and the availability of the dentist. Some dentists are at capacity and they are not accepting new patients, which means you will not be able to book an appointment with them at all. Other dentists will advertise that they are accepting new patients and so you can give them a call and speak with the front office team to schedule that appointment.
The timing of your appointment will completely depend on the dentist availability, so if you have a specific timeline in mind, it's important to address that when you call to book your appointment.
Can the dentist charge for missed appointment? How many orthodontist appointments before braces
Yes, the dentist can charge you if you miss your appointment. However, many of them will not if this is your first time having to miss an appointment. It also depends on whether you called and let them know you would not be able to make it or if you just skip the appointment and never contacted the office.
They're far more likely to look favorably upon you if you call to either cancel or reschedule, particularly if you were calling because you are not feeling well or are sick. One of the lessons learned during the COVID shutdowns is that many medical facilities will not see patients in person if the person is ill. This includes dentist offices as well.
The reason the dentist may charge you is because they were holding that appointment for you and expecting the revenue from the appointment. If you cancel, they have already spent the money cleaning the tools, bringing in the staff, and preparing the office for your visit. That's an expense that they have incurred and as such have the right to charge. But, as we mentioned above, they may be more lenient if you are willing to contact them. When you set up your free initial consultation, this is a great question to ask if they have a cancellation policy.
If you're concerned about the cost, ask your dentist if they offer payment options including payment plans. This is one great way that you can get your dental care you need without impacting your budget negatively. Some dentists even offer an annual subscription plan which provides you with easy payments and in return you get two cleanings and checkups per year, plus discounts on other services that you might need.
Do orthodontists have to do surgery? How to book an orthodontist appointment
Generally speaking, the orthodontics team can treat a number of dental and orthodontic issues without surgery. This is one of the reasons why orthodontists offer free consults. It gives them a chance to review with you what orthodontic care you need and what their plan is in terms of treatment options so that you will know whether surgery is required or not.
As the patient, you have the right to review the treatment plan and any potential treatment that would be provided during it and you should know that you do not have to go through with any treatment. However, if you have significant jaw issues or impacted teeth, surgery may be your only option.
Reference:
Doğan, A. A., Sari, E., Uskun, E., & Sağlam, A. M. (2010). Comparison of orthodontic treatment need by professionals and parents with different socio-demographic characteristics. European journal of orthodontics, 32(6), 672–676. https://doi.org/10.1093/ejo/cjp161
Contact us:
IVANOV Orthodontic Experts, 12866 Biscayne Blvd, North Miami, FL 33181
https://www.google.com/maps?cid=154326063970645489
Call us at (786) 540-1919 to schedule a free orthodontic exam.
Learn More about Top 10 Orthodontist That Accept United Healthcare Near Me Tactics You Need To Know About at
Orthodontists and Dentists That Accept United Healthcare Near Me –What You Need To Know