The five best tips to find a dentist or orthodontist near you include accessible appointments, great ratings, top notch equipment, friendly staff, and variety of ways to pay for your care.
Orthodontist near my location – best Invisalign orthodontist near me
If you're looking for a high quality orthodontist near you in the South Miami or other South Florida area, there are a few key things to look for. You of course want ones that people highly recommend, but you also want to make sure that they are accessible and easy to book appointments with, and perhaps even offer a free initial consultation.
If making appointments for your Miami orthodontist is difficult, it will be much harder for you to make all of the appointments necessary during your orthodontic treatment and you won't get the results and beautiful smile that you want. However, if you find an orthodontist near my location Miami FL office that offers not just great orthodontic care, but also top notch customer service and that accepts a wide variety of insurance plans then you have found a winner.
We'll learn more about some tips to find the best dentist or orthodontist near my location in just a moment but first let's check in with some of the experts of orthodontic medicine and see what they have to say.
You may observe that the price of orthodontic care changes depending on the clinic you choose (Richmond, S et al.,2005).
Studies have shown that the most cost-effective way to obtain orthodontic treatment is to go to a community clinic orthodontist (Richmond, S et al.,2005).
The community clinic orthodontist provided effective treatment based on what the patient chose to go with along with a budget-friendly cost of treatment (Richmond, S et al.,2005).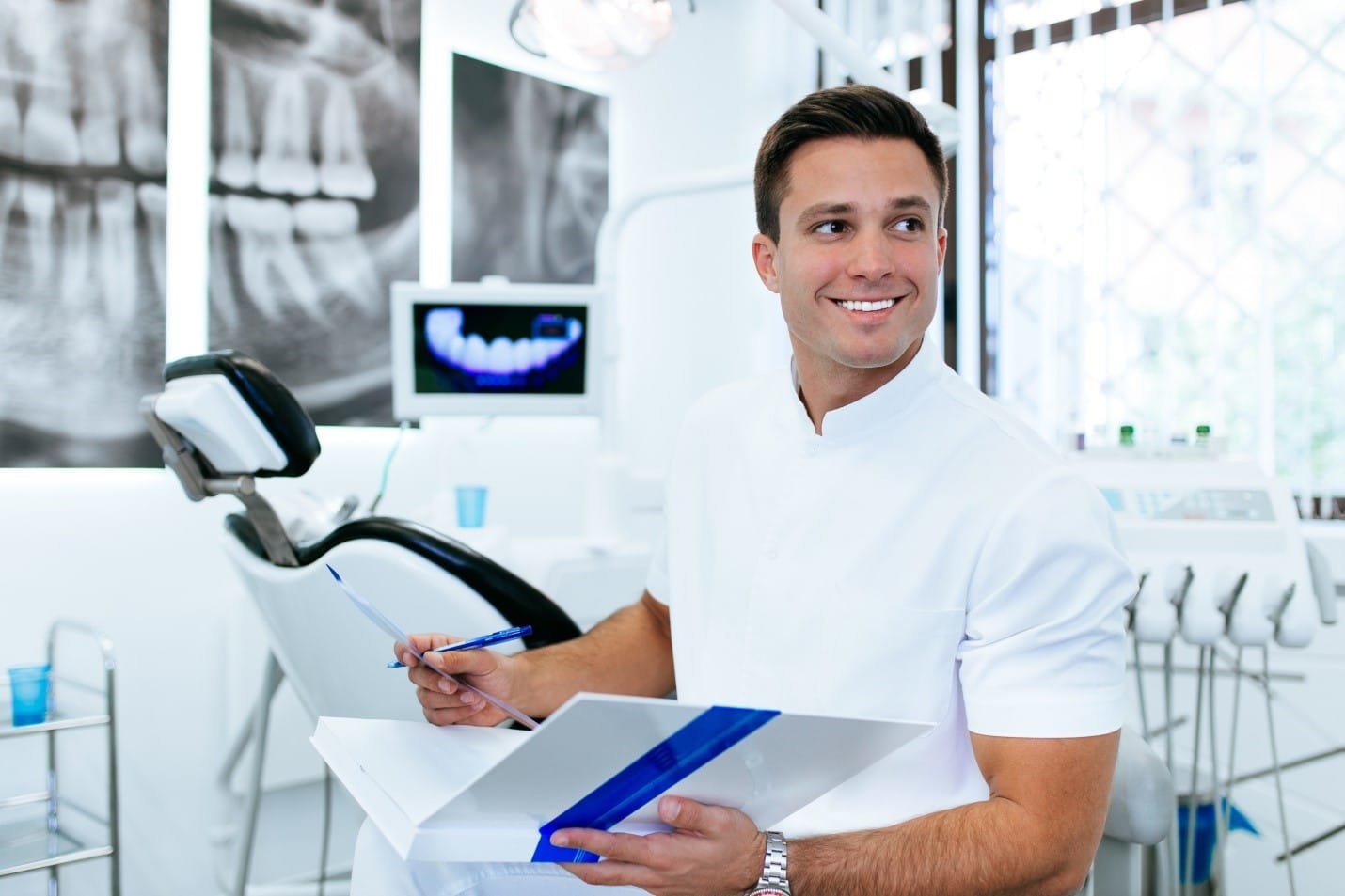 Why do teeth become yellow after wearing braces? Find an orthodontist near you
It's not so much that the teeth become yellow due to the braces. Metal braces are made from stainless steel and do not cause discoloration in and of themselves. However, if you have not taken good care of your teeth and sought routine dental care, your teeth may discolor while you are wearing braces due to plaque and tartar buildup or staining foods like coffee, tea, red wine, foods with turmeric, and the like.
The best way to avoid your teeth becoming yellow is to properly brush and floss your teeth. With braces, you may need to use floss threaders to get the floss between the teeth or use something like a water irrigation device. And, be sure to continue seeing your dentist twice a year for professional cleanings.
If after you get your braces removed you see that your teeth are discolored, you can ask your dentist about professional teeth whitening treatments that will restore your bright white smile.
What should I tell my child about the dentist? Dentist with orthodontist near me
One of the key things to talk with your child about is what they can truly expect. Telling children horror stories about what goes on at a dentist will only make them fearful and possibly turn them off getting dental care for the rest of their life.
However, when you find a pediatric dentist, you can visit them for an initial consultation and learn about how they care for patients so you can convey this to your child.
Also, pediatric dentists are experts at knowing how to work with small children and help them overcome their fears. They will have entertaining waiting areas and staff who know just how to relate to children.
You can also find children's books that talk about going to the dentist. This is another way to help them understand what will happen at the dentist in a way that is kind and friendly using their favorite characters. Some of these characters include Peppa Pig, Daniel Striped Tiger, and the Berenstain Bears. Even Dora the Explorer explores the dentist. Who knows, your child may even be excited about going to the dentist after reading some of these books!
But most of all, you should be calm and reassuring. All the people in lab coats and scrubs and all of that equipment can be intimidating, but your child knows that you're calm and maybe even happy to be there, they will pick up on your emotions as well.
What are 8 things to look for when choosing a dentist near you? Orthodontist open on Saturday near me
When you start your search to find a dentist near you, one of the first things you want to look for is reviews and testimonials from past and current patients. This gives you a great starting point to see what kind of experience you may have.
Some other points to consider are:
Convenient scheduling including late afternoon evening and weekend hours
The training and experience of the dentist
Payment options including insurance plans that they accept
Friendly staff
A clean office and waiting area
State of the art equipment
Broad number of services offered
How do I find a family dentist near me? Pediatric dentist and orthodontist near me
One of the best things to start your search for a dentist with is an internet search for dentist or orthodontist near me. Once you have this list of names, you should set up an initial consultation to go view the office and see if you like the staff and if you get along well with the dentist.
Here you can also find out if you have any long-term issues that need to be addressed and what kind of treatment options you have, as well as what kind of payment plans they offer. Most dentists are in the business of creating beautiful smiles, so they will be more than happy to talk to you about ways that you can afford your care.
If you have something like a root canal or crowns that need to be installed, your dentist may talk to you about a treatment plan. This is your time to ask questions so that you will be confident about what will happen next.
Something else you can ask is if your dentist uses sedation dentistry with nervous patients. This generally means a use of nitrous oxide mixed with air to help patients relax and not be so nervous or tense about their treatment.
If you're looking to book a free consultation with our office, please contact us today. We look forward to hearing from you.
Reference:
Richmond, S., Dunstan, F., Phillips, C., Daniels, C., Durning, P., & Leahy, F. (2005). Measuring the cost, effectiveness, and cost-effectiveness of orthodontic care. World journal of orthodontics, 6(2), 161–170.
Contact us:
IVANOV Orthodontic Experts, 12866 Biscayne Blvd, North Miami, FL 33181
https://www.google.com/maps?cid=154326063970645489
Call us at (786) 540-1919 to schedule a free orthodontic exam.
Learn More about 25 Guaranteed Ways To Make Invisalign Around Me Easier For You at